Playability and Accessibility is key
During a press event in London this week GoldenEye 007 developer Eurocom and publisher Activision rammed home the fact that the team behind the resurrection of this classic first person shooter have been putting their heart and soul into delivering a game worthy of the GoldenEye name.

"We've had 125 people working on it," says Executive Producer Julian Widdows. "It's a game that needs and deserves that degree of attention."

With Daniel Craig voicing Bond, Judi Dench lending her vocals to "M," a musical score from Bond composer David Arnold and a script penned by Bruce Feirstein, the writer of the original 1995 GoldenEye film, it goes without saying that the team has gone out of its way to ensure an experience that stays true to the glittering Bond legacy.

What was crystal clear from the press event was that Activision and developer, Eurocom, thought long and hard about what makes a great Bond game and what they needed to do to create a title that lives up to the N64 original. To make it special, says Julian, it needs to be accessible, have that playability factor and high production values, but it also needs to capture the sense of being a secret agent.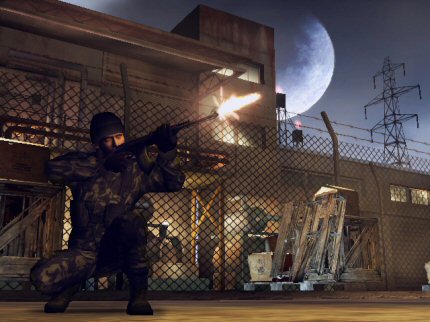 To achieve those things they've brought on board some great talent, including developers who have worked on some of the best Wii shooters, including Dead Space Extraction. They've also worked closely with the Mario team at Nintendo to ensure they get the most of the control scheme.

"There are gestures for Takedowns and you can lean with the Nunchuck, but it synchs in really well with the gameplay," Activision producer, Dawn Pinkney, tells HEXUS.gaming. Despite a few motion-sensing controls, accessibility is something that the team were keen to stress.

It's not Wii Sports. It's a first person shooter," says Dawn. So you're having to navigate and shoot at the same time so you can't be doing wild gestures as you need to keep pointed at the screen and keeping your crosshair aligned. Being able to use the Classic controller and tweak every aspect of the control scheme should also help to create a more natural first person shooter experience.

Continued overleaf...