More than 400 new blox-busting levels
Steven Spielberg's physics-based videogame Boom Blox, which he developed in collaboration with Electronic Arts, was released last year on Wii and received largely positive reviews, lauded for its high-energy and unique gameplay.

The first firm details on the next instalment of the high-energy puzzle game, Boom Blox Bash Party, have now landed and we can expect a host of new features in addition to 400 completely new levels, including themed worlds such as pirate's cove and an alien's spaceship, plus all-new Blox, tools and characters, including the explosive and infectious Virus Blox, or the ever-moving Conveyor Blox.

Experiment with new shapes like Cylinders and Wedges, or use the new Cannon and Slingshot toys to sling and launch blox! Even the new cast of characters is in on the action! Grab hold of the characters and send them flying! They are just like Blox now, so you can topple, bash and sling them around.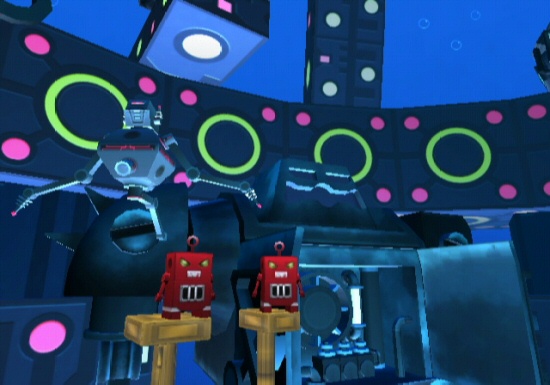 We can also expect a new rewards system that involves collecting Boom Bux throughout the game as you complete levels, then spending them unlocking new levels and features.

Customisation will also play its part with users able to create their own levels. You can then connect to the Internet to download and rate levels made by community members. Other features include a new Versus mode, alongside Co-Op and Team Play challenges.

Boom Blox Bash Party is due to launch this Spring. Check out more screenshots overleaf...