Guitar Hero for the family audience
Midway Games has picked up the distribution rights for PopStar Guitar, XS Games first foray into the musical rhythm game genre.

Due for release in November and featuring songs from music stars including 3 Doors Down, Simple Plan and Blink 182, PopStar Guitar will feature a new peripheral that will turn the Wii-mote into a guitar allowing us to jam along to a variety of tracks as we seek to become a rock legend.

Throughout the game, players develop skills to help them achieve their goal of success on the main stage of a worldwide "Battle of the Bands" competition, which will bring them international stardom.

It will feature a single player Career Mode, along with single player and multi-player mini-games. The game takes the player on a musical journey that starts with forming a garage band to playing at 25 unique venues and eventually performing in the worldwide "Battle of the Bands" contest. Twelve playable characters are featured in the game and can be customised to give the band its own unique look. PopStar Guitar features 60 pop songs, including several masters performed by the original artists.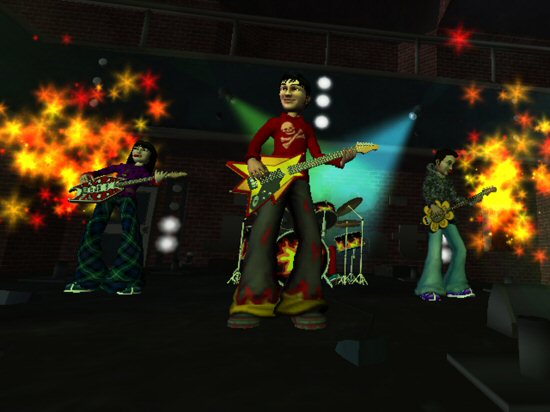 Songs confirmed thus far are:

• Thnks Fr Th Mmrs by Fall Out Boy
• Sugar We're Going Down by Fall Out Boy
• Misery Business by Paramore
• Dirty Little Secret by All-American Rejects
• Move Along by All-American Rejects
• Shut Up and Drive by Rihanna
• S.O.S by Jonas Brothers
• See You Again by Miley Cyrus
• Wake Up Call by Maroon 5
• Makes Me Wonder by Maroon 5
• All The Small Things by Blink 182
• Welcome To My Life by Simple Plan
• When I'm Gone by 3 Doors Down
• It's Not My Time by 3 Doors Down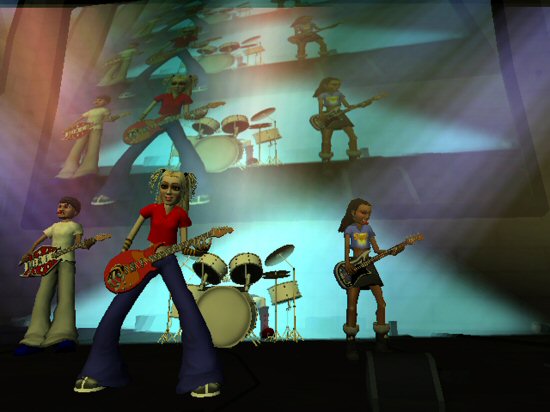 PopStar Guitar has been hailed as a family-friendly game, which essentially means that it won't be anywhere near as in-depth as the Guitar Hero series.

More screenshots overleaf...