The Helghast are back
Developed by Guerrilla Games, Killzone 3 is the latest title in the Killzone franchise, bringing the t first-person shooter experience exclusively for the PS3.

Following on the heels of the highly acclaimed Killzone 2, youonce again face the hostile Helghast army, battling overwhelming odds in the fight for human survival. Killzone 3 delivers the definitive cinematic sci-fi war experience with a single-player campaign as well as full featured multiplayer action in the war against the Helghast.

You'll be tasked with utilising a host of new weapons and vehicles in the battle for human survival. Helghast variety is now greater than ever, with players facing jetpack troopers as well as enemies wielding weapons of mass destruction across a the planet Helghan, which showcases a wide breadth of destructible environments and detailed scenery. Additionally, you'lll be tasked with utilising a host of new weapons and vehicles in the war to stop the Helghast.

Continuing from Killzone 2, players find Emperor Visari, the viscious dictator of the Helghast, dead at the feet of Sev and Rico. However this war is far from won. In the wake of Visari's death, Helghan has devolved into a world of political scheming, rapid infighting, and murder. Now, the two most powerful men on Helghan are fighting for complete and utter dominance while Visari's vision of Helghan is in jeopardy. With limited supplies and no re-enforcements, the ISA must now fight not to win a war, but to survive a lost one.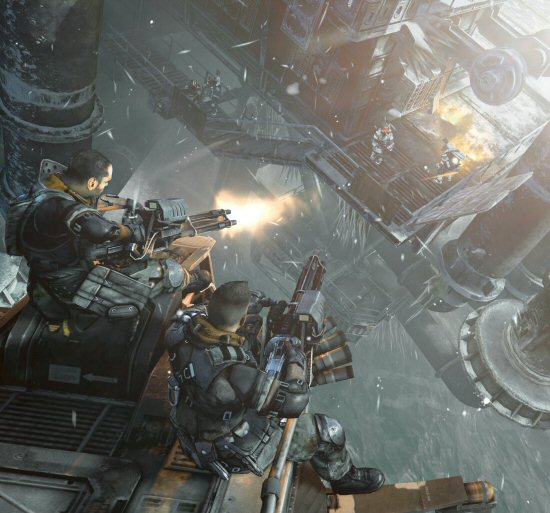 Overleaf...the new features and more screenshots.