MMORPG based around the world of sport
Imagine if you will, a highly competitive online sporting arena, a virtual world open twenty four hours a day where thousands of gamers compete to become the world's number one in different sports, gaining real fans along the way, attracting the eyes of real-world sponsors and becoming real stars in the gaming arena. This is the ambitious vision of French Developer F4 and Swiss developer Infront Sports & Media who are both hoping that their new game, Empire of Sports (the world's first MMORPG based around the world of sport) will appeal to the naturally competitive nature of gamers and really get our adrenaline pumping upon its release later this year.

The concept of Empire of Sports is indeed a bold one, but two year's of hard work and creativity, fuelled by their passion for sport, has meant that their vision is barely months from being realised, with the game's launch expected before the end of the year. Empire of Sports has the potential to be a massive commercial and critical success, but there's still work to be done before this sporting world can evolve into something really groundbreaking. Like any MMORPG, the community will have a pivotal role to play - the developers are acutely aware that the game's success will be driven by them – but, if Empire of Sports does get the early backing and support from its beta testers and gains the positive media coverage I believe it deserves, then the game has unlimited potential.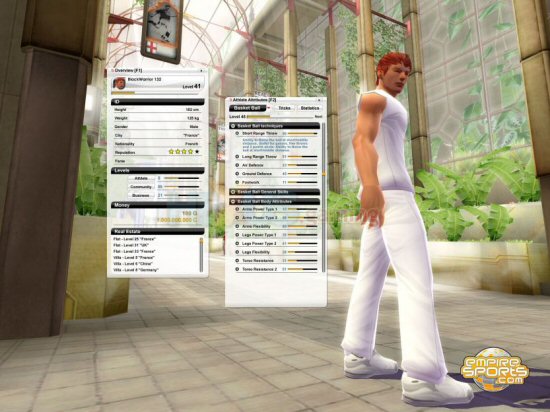 Click for larger image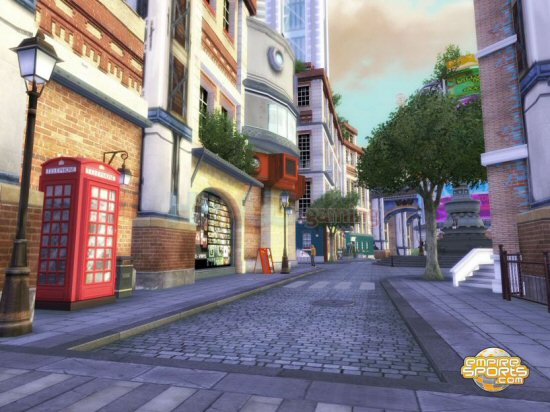 Click for larger image



When you first hear the initial launch line-up of the sports that will feature in Empire of Sports, you'd be forgiven for dismissing the game immediately. Tennis, Skiing and Basketball isn't exactly what I would have hoped for in the first sport's MMORPG. However, the launch line-up has now been extended and they'll now also be bobsleigh (it's actually a lot of fun to play - especially two player!) and track and field ready for launch. F4 say that they chose these sports because they demonstrate the diverse range of skills needed to win and showcase perfectly how the game's character development system works. Soon after release, more sports will be added – I was told that there are many 'more popular' sports in the pipeline. From football to karate there are hundreds of different sports that could be added to the roster and F4 aren't ruling out the inclusion of any sport.

They've already pencilled in plans to actively encourage feedback from the community throughout the game's life cycle, listening to, encouraging and implementing new ideas from the fans (including the introduction of sports they want to play and compete in). Empire of Sports is going to be a huge ongoing project that will evolve over a period of time with new sports and features being added. The developers still have dozens of ideas floating around, which they're currently keeping under wraps, but will be looking at in more detail and hopefully implementing in the lead up to release.