InnoGames knows the browser-based gaming market very well. Having achieved success with Tribal Wars in 2003, the Hamburg-based company has gone onto create many successful 'Freemium' titles aimed at the core audience of gamers and now claims that 75 million registered players are engaged in its virtual worlds.

The latest title the company is working on is Forge Of Empires, an in-depth strategy game that lets players create their own city and watch it grow from the beginning of the Stone Age throughout the centuries.

Aspiring architects and city-planners have to juggle several factors, creating residential and production buildings to provide money and supplies for its increasing population.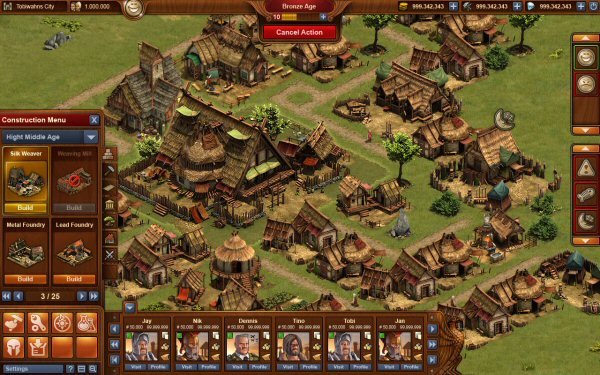 As a city's population grows in the game, the inhabitants develop an increasing demand for leisure activities. Players can choose from a number of buildings to meet that demand such as schools, theatres, public bath houses – and later on– cathedrals and castles.

Military buildings allow players to recruit troops to defend their city and conquer these neighbouring provinces. Goods buildings produce rare resources like marble or honey, which can be used for trading and diplomacy in order to keep citizens happy.

Productivity quickly declines with an unhappy population, whereas healthy levels of happiness boost the production of resources. Once a city is truly fulfilled, leaders set out to take over surrounding provinces.

Players gain access to several supplies of raw goods, such as wool or trees, by conquering provinces on the world map. Resources can then be refined to rare goods, like lumber or cloth, and traded with other players, or used to unlock new technologies on the research tree and to negotiate with NPCs.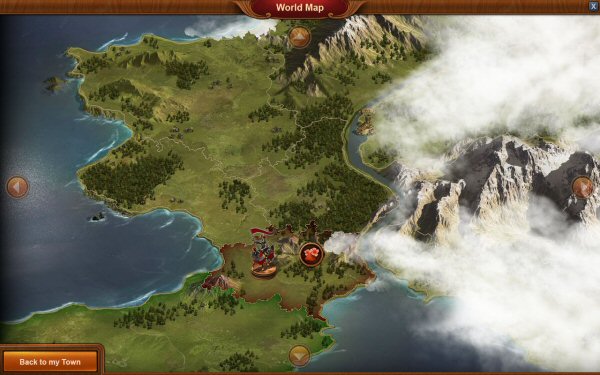 The core of the game is to construct an impressive city, but in order to build their empire players are tasked with widening their influence by conquering surrounding provinces. This means there's countless opportunities to fight adversaries on the battlefield and develop tactics.

Battles in Forge of Empires take place on a Hex field which allows for a number of tactical tricks and options. Every side assembles an army comprised of different types of units with individual strengths and skills. Each unit has a special ability and terrain differs in each fighting scenario in order to make the turn-based battles varied and tactically challenging.

As the players' city evolves, battle evolves with it and throughout the centuries new types of units arise, from basic stone-throwing slingers to sophisticated and deadly war machinery. As players advance in the campaign, they unlock PvP Towers, which allows them to compete in various PvP tournaments that will run over the course of a week. In the future, InnoGames plans additional PvP features as well as a co-op campaign.

Forge Of Empires is due for release in May and will be free-to-play with the option of buying in-game extras. For more details, check out the Forge of Empires website.