Football Manager evolves
Take one small step into the world of the soccer management videogame and you'll find it hard to prize yourself away. It's difficult to fathom exactly what makes the Football Manager games (previously known as Championship Manager) so addictive. Don't the games just involve shuffling through dozens of spreadsheets and stats and then simply watching a graphically feeble simulation of the beautiful game? What does make Football Manager one of the best loved franchises in the UK?

Part of the reason why we Brits love the series is because our football terraces are full of fans who judge manager decisions and the Football Manager titles have given us an outlet to test out our footballing knowledge and prove to ourselves that we perhaps could have made a decent football manager if fate had thrown us the correct cards.

Football Manager gives the frustrated football fan the chance to experience the highs and lows of football management. Despite its simple cosmetic appearance, it's as close to simulating the day to day working life of a manager as 'Joe Bloggs' will probably ever get.

In my humble opinion, Football Manager is so addictive because it requires organisation, a methodological approach, commitment and skill. Taking all these things into account, when you win your first match, you know that it took great effort and aptitude to achieve. From that moment, you're hooked.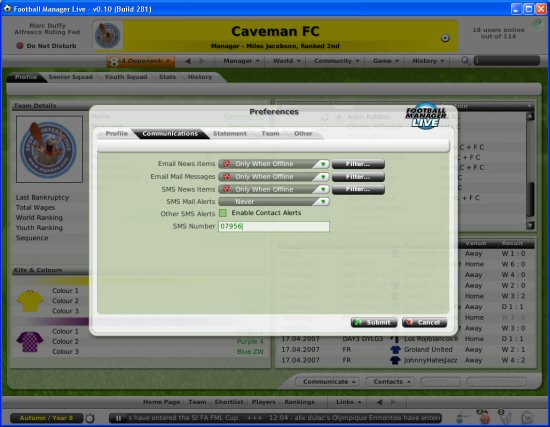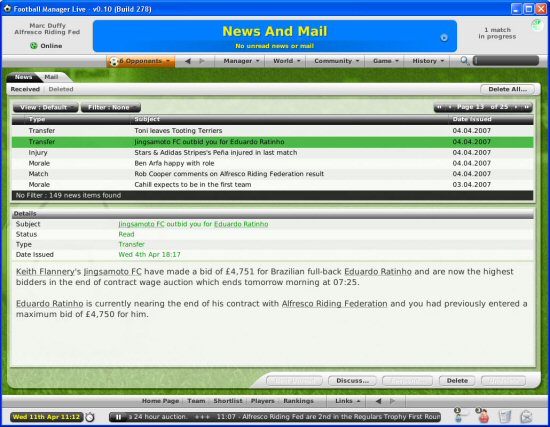 That brings us on nicely to the evolution of the Football Manager series, Sega's ambitious massively multiplayer online game, Football Manager live, which is currently in its closed beta phase.

The anticipated Spring 2008 release date has come and gone and SEGA has been very quiet over the last few months as to how things are progressing with the title or when we can expect to see it on the shelves.

Football Manager Live is a brand new and exciting concept, which if done well, could open up the world of football to a brand new audience and of course might even take our football sim addiction to another level. Divorce courts anyone?

Like many MMOs, Football Manager Live will sport a subscription based model, but as yet there's been no indication of the cost. Obviously, SEGA is hoping that we'll stick around for the long term and say that "the longer you're part of the game world the more skills your gain as a manager and the better you'll become." In short: those who commit and put in the hours will be those who'll pick up the trophies and achieve recognition with its global audience. There's no doubt in our minds that Football Manager Live is going to create fierce competition amongst its loyal fan-base and newcomers alike.

Continued overleaf.