We recently had some hands-on time with the Tomb Raider-esque action adventure, Uncharted Drake's Fortune, recently and were suitably impressed by the combat sequences and the fresh approach to adventuring.

STORYLINE

A 400-year-old clue in the coffin of Sir Francis Drake sets a modern-day fortune hunter on an exploration for the fabled treasure of El Dorado, leading to the discovery of a forgotten island in the middle of the Pacific Ocean.

The search turns deadly when Nathan Drake becomes stranded on the island and hunted by mercenaries. Outnumbered and outgunned, Drake and his companions must fight to survive as they begin to unravel the terrible secrets hidden on the Island.

Uncharted Drake's Fortune is due for release in November. Check out these new screenshots, showing gunplay in the game.




Click for larger image
Click for larger image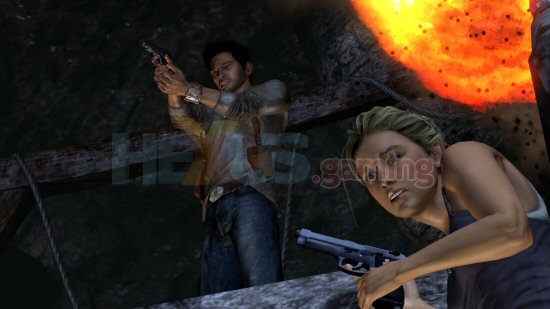 Click for larger image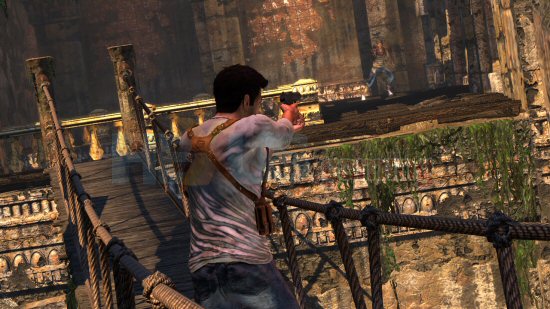 Click for larger image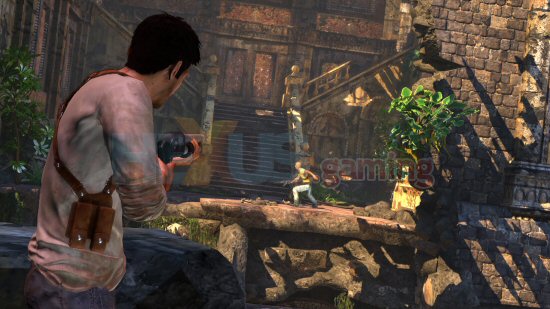 Click for larger image