Far Cry Primal is set in "the harshest time in the history of mankind," and marks a departure for the series as the stone age arsenal at first seems rather limited to the automatic and explosive weaponry in earlier episodes of the game. However the latest trailer from Ubisoft shows that the action which will unfold remains explosive and maybe wilder than ever.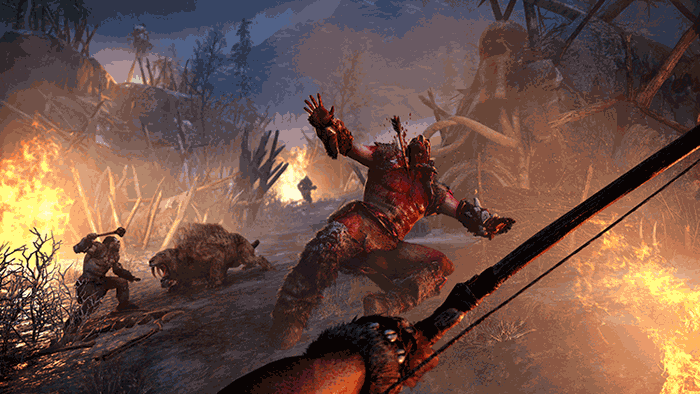 The new trailer is a '101' introduction to Takkar, a seasoned warrior of the Wenja tribe, who uses clubs, slings, arrows, and spears as the foundation for his weaponry but can also add fire to these deadly primitive weapons. In addition to these weapons skills Takkar has a special ability in which he can befriend primitive stone age animals that can be leveraged for defence and/or attack. Other unlikely animal skills are the ability to use beasts and birds as scouts and being able to use larger animals as ridden vehicles.
Playing as Takkar you will have to survive a savage adventure encompassing warring tribes and mystical journeys - with the non-trivial end purpose of 'saving mankind'. Unfortunately at the start of your quest Takkar's Wenja tribe is "at the bottom of the food chain" - both other tribes and the stone age animals will prey upon your people. In the game you will be able to craft and refine weapons and as examples the video above shows Takkar unleashing a flaming bear into a cave of an enemy tribe, throwing a poisonous 'grenade' and even lobbing a 'bee bomb' at enemy camp guards.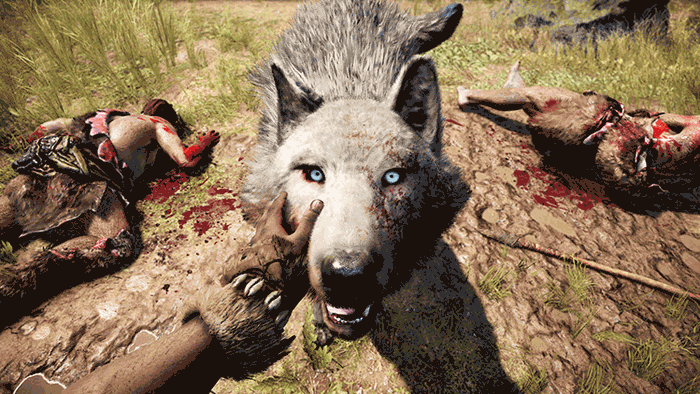 Far Cry Primal will become available first on consoles, arriving on PS4 and Xbox One on 24th Feb. PC gamers will have to wait until 1st March to join in the stone age fun.