Ubisoft has released a new Far Cry 4 trailer, called 'Weapons of Kyrat', highlighting the arsenal of weaponry available, along with demonstrations of their usage. With the game's 18 November release date creeping up, the developer is ramping up anticipation with this new preview, hoping to add some fuel to the flames.
The video takes us to see Longinus, a former warlord who has reformed and become a religious missionary. He is your arms dealer in Kyrat. Although the clip does not cover all the weapons the game has to offer, it does takes you through an in-depth look of many of the weapons available and demonstrates them one by one.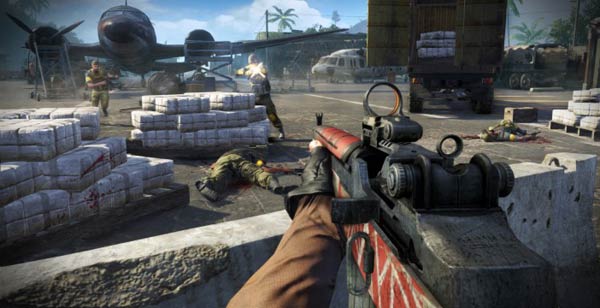 Weaponry ranges from mortars, grenade launchers and machine guns that can have explosively damaging effects, all the way to auto-crossbows and Kukri knives if you wish to manoeuvre and approach situations using stealth. Thus the trailer gives us an overview of weaponry from both sides of the spectrum.
Besides covering long range and short range weapons, the trailer also takes a look at wildlife you can potentially exploit as weapons. For instance the video shows how bait can be used to set tigers upon your enemies. They are almost as scary as the Mighty elephants of Kyrat.
Far Cry 4 is set to become available on Xbox One, PS4, Xbox 360, PS3 and PC, in North America from 18 November and in Europe from 21 November. With over a month away from release, Ubisoft is likely to give us some more looks at the game's features in further promotional campaigns. Take a look at the video below and tell us which, if any, of the featured weapons you find most appealing.