A trailer for the single player campaign in upcoming blockbuster game Call of Duty: Ghosts has been released by Activision. Surprisingly the trailer starts with a scenario showing astronauts battling on an orbiting superweapon equipped space station. In related news a senior VP from GameStop has claimed that Call of Duty: Ghosts is "on track to be the most pre-ordered title of the year", beating GTA5 to the title.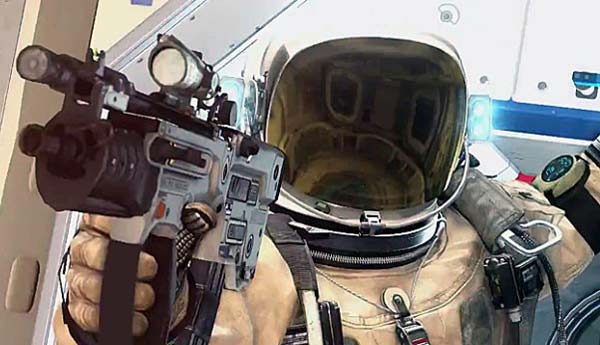 The trailer starts with an armed takeover of a superweapon equipped US space station called 'Odin' which is then turned against the US to wreak havoc, wiping out many major cities and military facilities. This left the US open to an invasion "from south of the equator". Your task, with the help of your elite team, will be to repel the invaders and save the country from this ruthless takeover attempt.
The plot may sound far-fetched but is "within the realm of plausibility" according to a post on an Activision community blog (via C&VG). Activision community manager Dan Amrich says that the 'Kinetic Bombardment' depicted emanating from the Odin space station has "been seriously considered by the United States Air Force as a military strike that could create mass devastation without nuclear fallout".
Meanwhile according to industry reports Call of Duty: Ghosts could outgun GTA V and become the most pre-ordered game of 2013 according to GameStop's senior VP of merchandising Bob Puzon. In a statement Puzon said that the upcoming game is "on track to be the most pre-ordered title of the year". However VideoGamer magazine think that he is not comparing like-for-like as the majority of pre-orders for GTA V were "placed in 2012".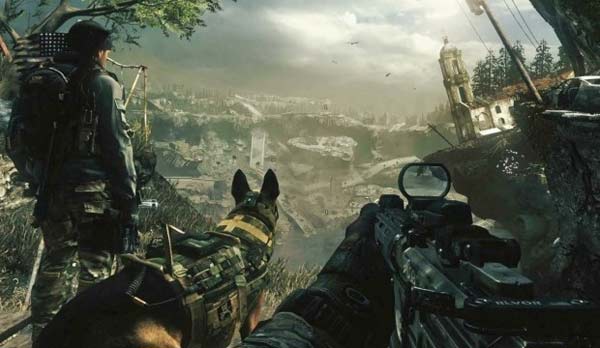 Call of Duty: Ghosts release date is confirmed to be 5th November - on PC, Xbox 360, PS3 and the Wii U. The game will also be a launch title on Xbox One and PlayStation 4 later in the November.