AMD's Never Settle bundles have been warmly received by gamers. The current Never Settle:Reloaded deal offers up to six blockbuster PC gaming titles for free including the likes of Crysis 3, Bioshock: Infinite and Tomb Raider. Now it looks like the future will be equally bright for AMD graphics card buyers as the firm's CVP of global channel sales has said gamers can "expect" Battlefield 4 (BF4) to be in a future AMD Never Settle bundle.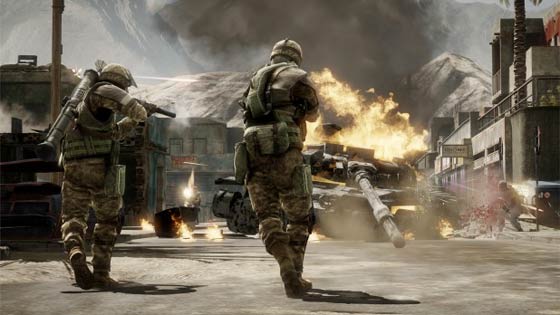 Battlefield 4 to launch on 31st October
Battlefield 4 is due for release in late 2013, probably the 31st October, so the chances are the respective Never Settle bundle will be used to promote AMD's range of next generation graphics cards. AMD and DICE, the team behind BF4, demonstrated the forthcoming BF4 gameplay using a PC based upon a Radeon HD 7990 reference design graphics card at the recent GDC2013 event in San Francisco.
In an interview with Heise.de AMD's Roy Taylor, CVP of global channel sales, said "[Partnership between AMD and EA DICE on the Battlefield 4] was presented at the Game Developer Conference, and the AMD Gaming Evolved logo already appeared online in the context of the game. You can expect that Battlefield 4 will be part of [future] Never Settle bundles".
Commenting upon the news and its possible impact Xbit labs wrote that "since both next-gen consoles are powered by AMD's graphics engines, it can be expected that the game will be optimized for AMD's GCN architecture".
Successful strategy
AMD is really pulling out all the stops in its promotional games bundles. We guess it must be a successful strategy as we heard only last week that AMD will be bundling SimCity with the A8 5500, A8 5600K, A10 5700 and A10 5800K APUs. The latest SimCity had quite a few problems shortly after launch due to its always online requirement and various bugs but things are slowly but surely being ironed out.