BioShock Infinite will be released at midnight tonight. This highly anticipated first person game has got some fantastic reviews already, which is fortuitous considering it cost anywhere between $100 million and $200 million to produce, according to various sources.
Reviews a plenty
All the just released BioShock Infinite reviews and ratings are already placing it the top six games ever released (the review embargo listed at noon). Well known gaming sites such as Games (TM), Joystiq, EuroGamer and Polygon have all awarded BioShock Infinite full marks in their reviews.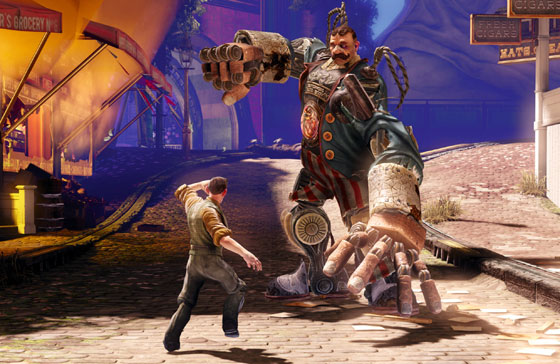 Polygon concludes that "For everything it has to say, for all the questions it asks —many of which have no easy answers — BioShock Infinite's big thoughts and complicated narrative don't obscure the brilliant action game that carries those messages through."
Games (TM) writes that "Infinite is as lavish as it is cerebral, as difficult as it is accessible. It'll be many different things to many different people, and it will be discussed, dissected and deified for many years to come."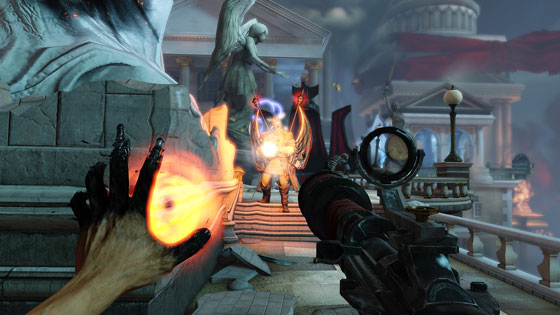 Turning our attention to one of the lowest scoring reviews, on VideoGamer magazine, the writer awards BioShock Infinite a good 80 per cent score but writes "It is fascinating, and also boring. It is important, yet forgettable. Its world is enticing and unappealing. It attempts to move things forward, yet is in places stuck in the past. For a game that has the potential to open up the franchise up to a multitude of different ideas and interpretations, BioShock Infinite can feel curiously limited."
Nvidia and AMD bonuses
Ready for the BioShock Infinite release Nvidia has some optimised drivers for you; the GeForce 314.22 Game Ready drivers, which can offer BioShock Infinite performance increases of up to 41 per cent. The green team's new drivers also have headlining optimisations for Tomb Raider, where you can enjoy an up to 71 per cent boost in performance, single-GPU and SLI performance improvements of up to 30% in Civilization V, 22% in Sniper Elite V2, and 12% in Sleeping Dogs. Nvidia describes the 314.22 WHQL drivers as an essential update for all GeForce GTX owners.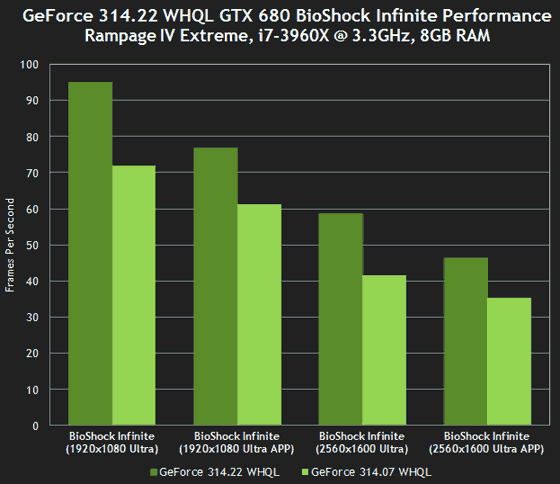 Meanwhile many folk who bought an AMD HD 78xx or 79xx card since 22nd January 2013 will be happily downloading their free copy of BioShock Infinite after midnight. Many new AMD HD 7XXX Radeon buyers will also qualify for the above mentioned Tomb Raider for free as well (not forgetting the TressFX hair enhancements).