No Man's Sky Beyond became available to download a few hours ago. This is a sizable patch to the game that delivers many new aspects, as you can see from the heavyweight patch notes page. Particular highlights are the implementation of VR support, the Nexus social hub and multiplayer enhancements, plus - on PC - extended graphics options and support for the Vulkan API.
No Man's Sky launched on a wave of hype but many felt let down by the actual game. However, many feel that the game designers redeemed themselves with the launch of No Man's Sky Next, in July 2018 - a significant free feature update. No Man's Sky Beyond goes, err, beyond all those improvements with many features and refinements which will appeal to gamers interested in this game genre.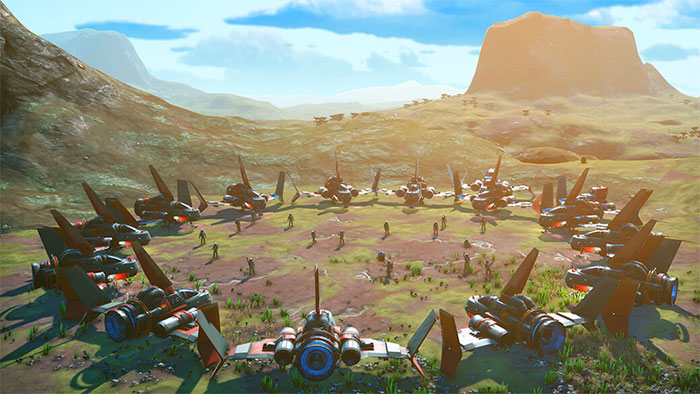 Hello Games is excited with its VR implementation as it allows headset owners to "truly experience an alien world, to be totally lost in these strange lands," - a good fit for the genre. It has implemented The Nexus too, which enables you to meet up with friends (VR and non-VR alike), explore together, build bases together, complete missions together and much more.
Other highlights of No Man's Sky Beyond, particularly for PC users, are the expanded graphics options and the switch from OpenGL to Vulkan - which may be particularly helpful to AMD GPU users, say the developers. Many video and graphical options such as resolution, v-sync, and window mode can now be altered without restarting the game. Furthermore, players with multiple GPUs can now select which is used from the Video Options menu.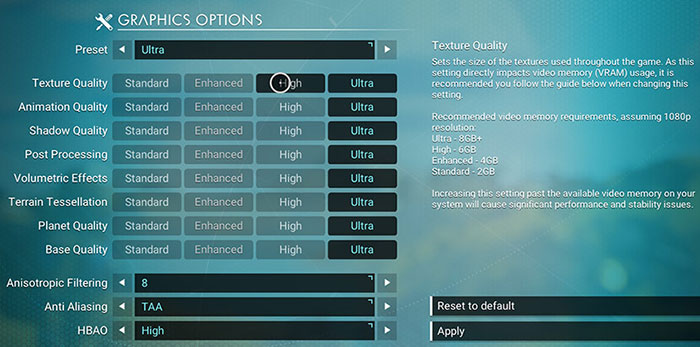 PC users have many more controller options in this update too. All controller inputs are now remappable through Steam and OpenVR - no third party remapping software required. Hello Games has provided official binding sets for popular controller options such as the DualShock 4, Xbox One, Xbox 360 and Steam controllers.
Improvement summary
Virtual Reality support
VR user Interface
VR user interactions
VR controller support
16-32 multiplayer
Multiplayer missions
Ambient multiplayer
A new social hub
New traveller NPCs
Dynamic NPCs
Alien Languages
New alien encounters
Technology trees
Gameplay Balance
Discovery Page overhaul
Planetary Charts
Creature taming/riding/milking
Multiplayer missions
Cooking & Recipes
Cooler Aliens
Improved base building
Power & Logic & Industrial Bases
Optimisation
Starship enhancements
First person exocraft driving
Vulkan
PC graphics options
Expanded controller support
Sitting
Version 2.0
No Man's Sky's free Beyond update is out now on PC, Xbox One, and PS4.