Microsoft has released four new games with eye-motion control. If you head on over to the Windows Store you will now find Tile Slide, Match Two, Double Up and Maze are available to download for free. All the games require Windows 10 April 2018 or newer and are primarily designed to be played via eye-movement using a compatible eye tracker. However, Microsoft has made these simple puzzle games compatible with your common-or-garden mouse, or touch control input, too.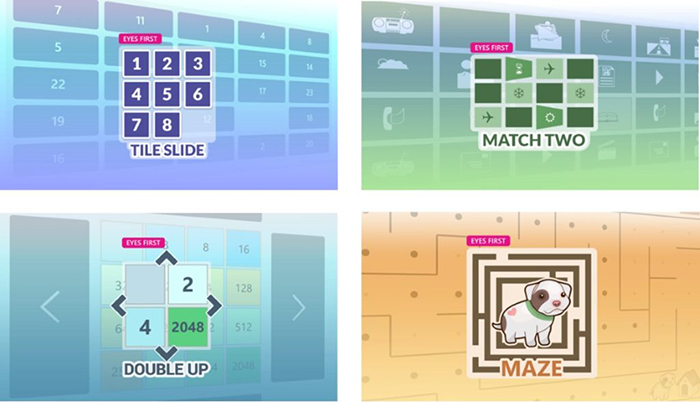 Windows 10 eye-tracking APIs power these games. It is worth remembering that this cool accessibility feature started off as a hack back in 2017 and is a great feature for serious applications on Windows and now four new purposely designed games.
From a glance at the app pages you will notice that the quartet of new 'eyes-first' games from Microsoft are reinventions of popular games. Furthermore, Microsoft reckons they are more than mere distractions and are "a fun way to get familiar with eye control and learn the skills to apply to other eye gaze-enabled assistive technologies".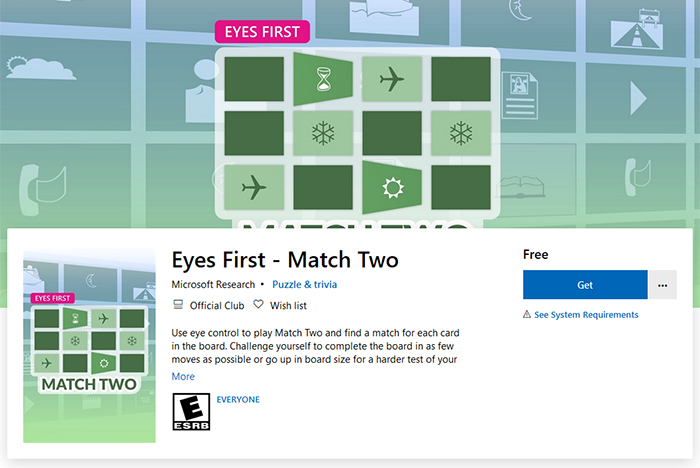 You can hone your eye control skills and compete with friends and family for high scores in: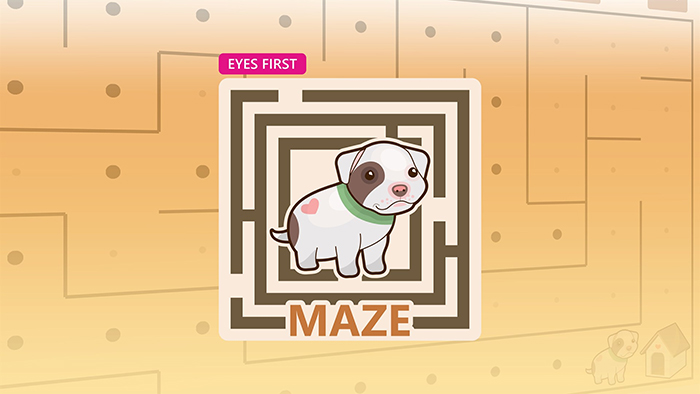 Microsoft has a support page dedicated to getting you started with eye control in Windows 10. Via this link you can read-up on the eye control launchpad, controlling the cursor, using the eye control keyboard plus shape writing, and more. In case you are in any doubt, you will need the following dedicated hardware (or selected monitors and laptops with the equivalent systems built-in):
Tobii Eye Tracker 4C
Tobii EyeX
Tobii Dynavox PCEye Plus
Tobii Dynavox EyeMobile Mini
Tobii Dynavox EyeMobile Plus
Tobii Dynavox PCEye Mini
Tobii Dynavox PCEye Explore
Tobii Dynavox I-Series+
EyeTech TM5 Mini