Microsoft has made the Xbox Game Pass for PC and Xbox Game Pass Ultimate available, coinciding with its Xbox E3 2019 Briefing. HEXUS reported upon the upcoming launch of the Xbox Game Pass for PC back in May. Now it is available (in Beta form) and you can get your first month for $1, with a follow up fee of "$4.99 per month after that for a limited time".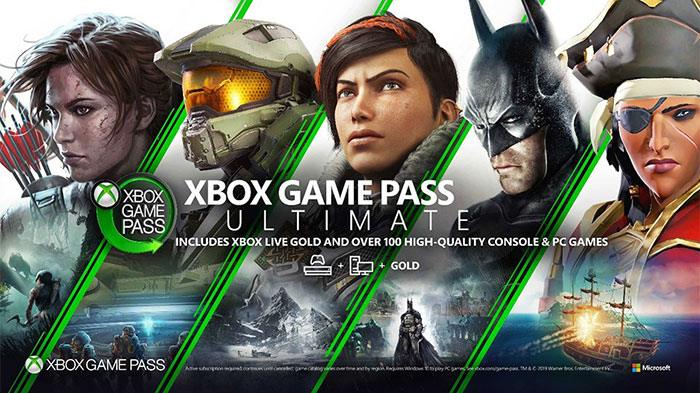 If you own both a PC and an Xbox console Microsoft thinks you might be interested in the new Xbox Ultimate Game Pass. The simplest way of understanding this offering is via the comparison table below, though in brief it consists of; unlimited access to 100 quality PC ad console titles, with new games added all the time and Xbox Games Studios releases added as they go live - plus member discounts on purchases. Importantly and additionally the Ultimate offering folds in Xbox Live Gold plus deals with gold, games with gold and console multiplayer.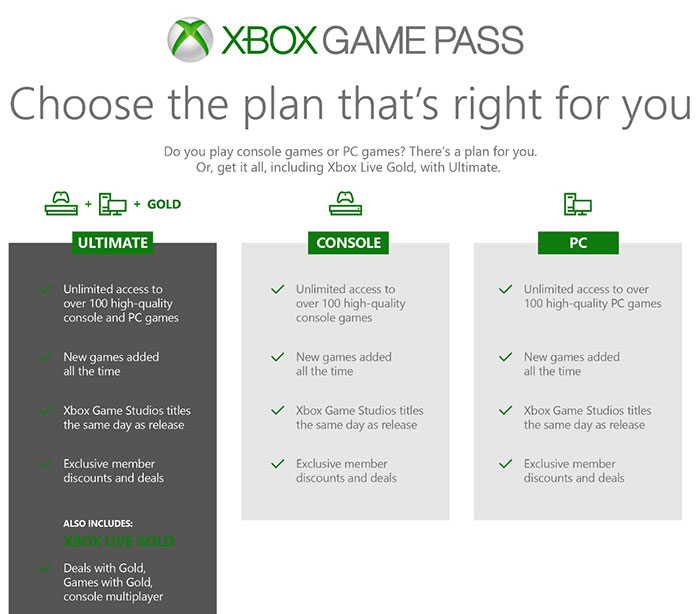 If you are interested in this Ultimate Game Pass, new members and existing Xbox Live Gold and Xbox Game Pass for Console members can join or upgrade today and get their first month for just $1. Normally, this combo pass costs $14.99 per month. A list of the 100 games currently available is available on the Xbox Wire blog. Hot AAA titles such as; Metro Exodus, State of Decay 2 and Forza Horizon 4 are included, with the likes of Prey and Goat Simulator due soon.
Project xCloud
Project xCloud is due to go live in October. With console streaming, gamers will have access to their Xbox One game library and Xbox Game Pass titles on the go, streamed directly from an Xbox One console to a mobile device. At E3 attendees sampled the likes of Halo 5: Guardians and Hellblade: Senua's Sacrifice streaming on smartphones and tablets.
Microsoft hasn't indicated the pricing plans for Project xCloud, or whether the service will be folded into one of its existing Game Pass subscriptions.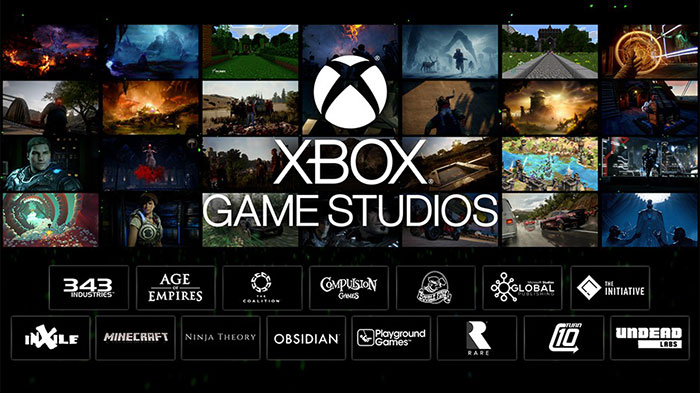 Double Fine and Age of Empires studios
Another interesting news nugget from Microsoft's E3 presentation is that it has acquired legendary game development studio Double Fine Productions. This is the studio behind titles such as Pyschonauts, Brütal Legend and Broken Age. With Double Fine under its wing, and the newly founded Age of Empires studio, Microsoft Games Studios now consists of 15 unique, standalone studios.
Games software highlights
Age of Empires II: Definitive Edition is a 20th anniversary release of this game brought up to date with 4K graphics, a new soundtrack, and brand new content such as The Last Khans. It will be released on Windows 10 in autumn.
Blair Witch is an all-new first-person psychological horror game which has been created by the makers of Layers of Fear. Arriving on 30th August.
Borderlands 3 marks the return of the iconic cell-shaded shooter looter. Gearbox has prepared the Borderlands 2 free DLC dubbed 'Commander Lilith & the fight for Sanctuary' to help you blast away the time between now and 13th Sept.
Gears 5 is set for release on 10th Sept. This game includes five modes including 'Escape', an aggressive, high-stakes, three-player co-op mode "featuring a suicide squad that must work together to take out enemy hives from within".
Halo Infinite will release globally with the Project Scarlett Xbox console. This next chapter in 343 Industries' legendary Halo franchise invites players to join the venerable Master Chief on an all-new adventure. The game uses the 343's next-generation Slipspace Engine.
Microsoft Flight Simulator is coming to both Windows 10 and Xbox in 2020. This next-gen sim features revamped visually stunning environments and seeks to retain the authenticity of flying.
Star Wars Jedi: Fallen Order. The new trailer shows how you, as a young Padawan, will use the Force to explore your environment, master lightsaber combat, and remain one step ahead of the Empire.
Wasteland 3 is a post-apocalyptic RPG from inXile entertainment, set in the perpetual nuclear winter of the Colorado Nation. In the game you will be challenged by tactical combat in a brutal interactive world. Single player, co-op and squad modes are available and the game play adapts to strategies varying between stealth and guns blazing.