The GRID franchise is set to return to consoles and PCs in a few months. Codemasters announced that GRID is back and provided a glimpse of the 'reboot' a few hours ago in partnership with IGN (see embedded video, below). To celebrate the return of the GRID franchise there is currently a sale on Steam with it possible to buy the Complete GRID Bundle for a mere £15.11. However my favourite price is £0.00, and for this you can grab GRID 2 (offer live for the next 6 hours) on Steam.
GRID games are well regarded racers and you will see on Steam, for example, that the currently free GRID 2 garners 'mostly positive' reviews, while on sites like PC Gamer it earned 82/100 (2013). The newer GRID Autosport gained a score of 86/100 a year later from the same publication.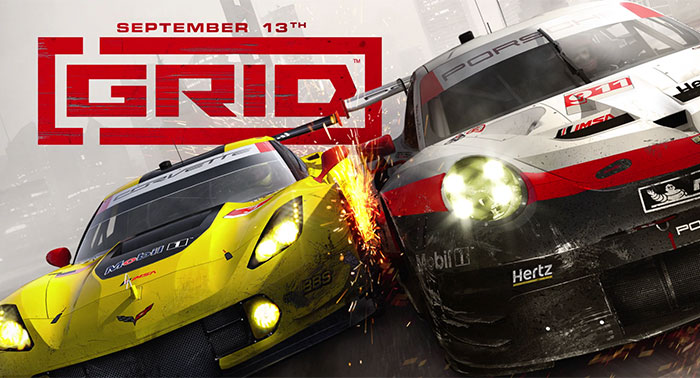 In the new game, players race on multiple circuit shapes and types using GT, Touring, Stock, Muscle, Super-Modified, and other cars. Codemasters include complex damage modelling to affect car performance and if you happen to bump up against the same driver a few times you might have to deal with a rival driver with a grudge…
As with previous GRID games, Codemasters has tuned the learning curve to appeal to casual racers, yet reward core simulation racers. Interestingly, Codemasters used two-time Formula One world champion Fernando Alonso as a consultant on the game, and he stars in it as well. In the game players take on members of Alonso's team in various race classes before racing against the man himself (in his Renault R26), in a showdown.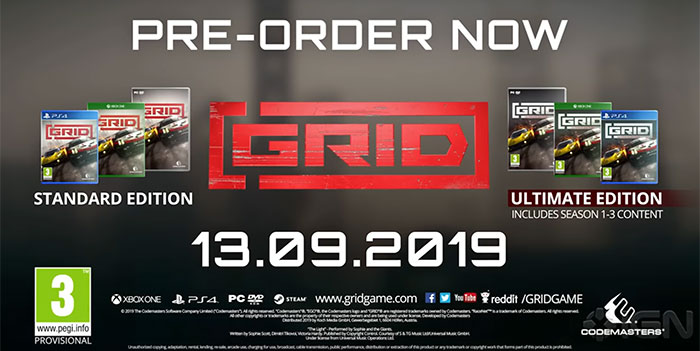 The GRID reboot will arrive on consoles and PC on 13th September. There will be standard and ultimate editions available, the latter includes 3x seasons of DLC.