ABIT ACON5 World Finals: Speeches and teams
ABIT ACON5 World Finals: Speeches and teams


After all the dances were over, it was the turn of the sponsors to get up and say a few words. Chris Tobias from Intel spoke a few words, as did ATI's bad-boy Ian McNaughton, who came out with the memorable line of "Let's have some fun and kick some butt!".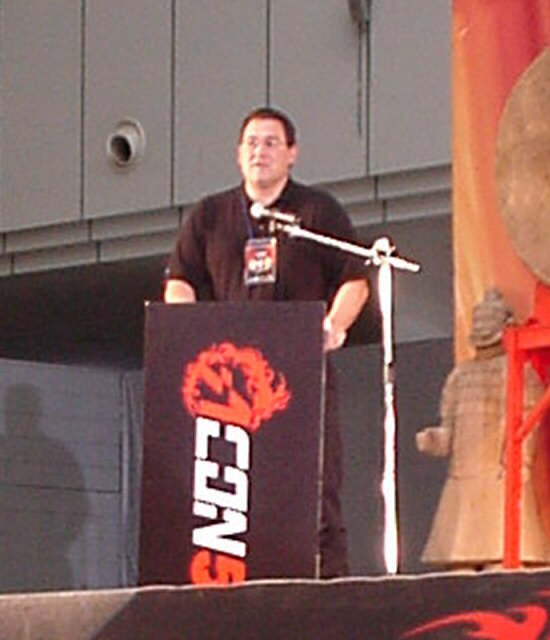 Intel's Chris Tobias whips the crowd into a foaming mouthed frenzy…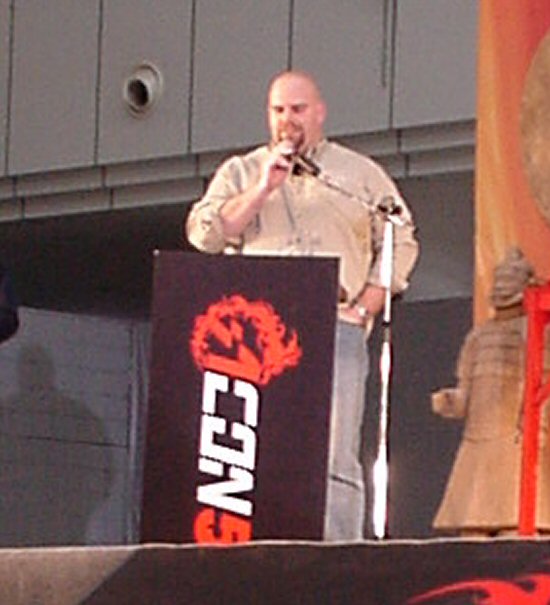 ATI's Ian McNaughton: He wants us to have fun and kick ass!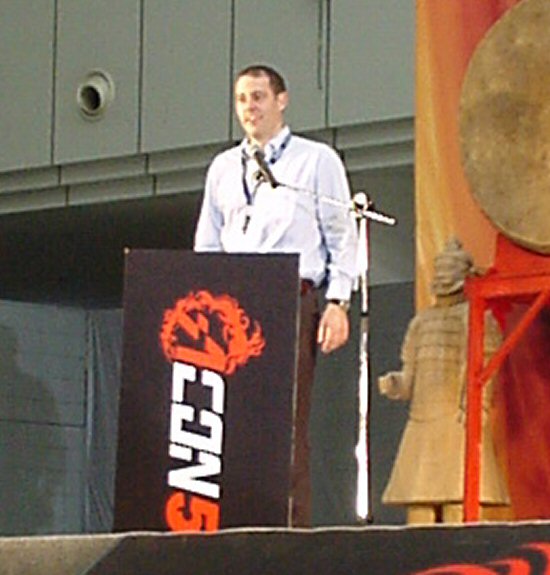 Corsair's Scott Thirlwell,
former ABIT Marketing Manager, and the man to really blame for originally plotting all this ABIT ACON stuff
- sporting his new 'butch' haircut and no moustache -
fans the flames of ass-kicking fun



Sensibly knowing their crowd, everyone kept their speeches brief and to the point, to then be followed with the presentation of the teams. First up war the Warcraft 3 players, with Alex Bond aka Bond carrying the flag for the UK and being presented with his finalist plaque.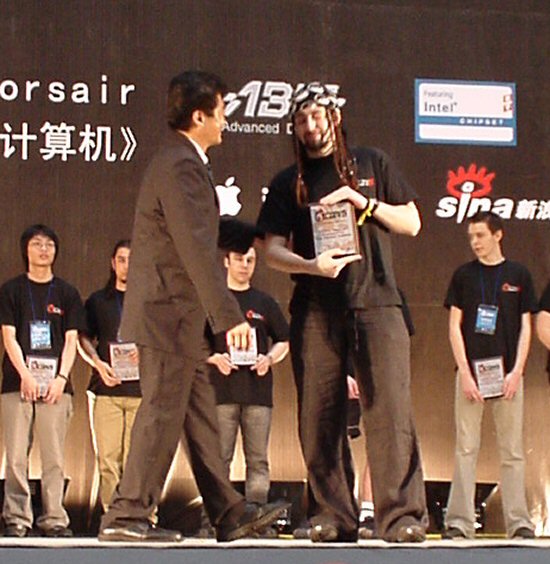 Bond, the UK's great hope in Warcraft 3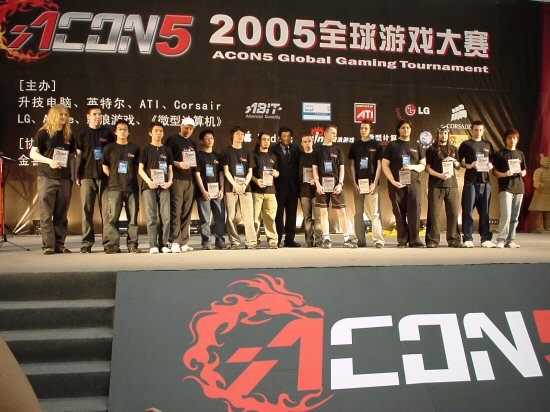 The ABIT ACON5 World Finals Warcaft 3 players



Then it was the turn of the CS teams to take the stage and representing the UK are Landed, again coming up to collect there finalists plaque.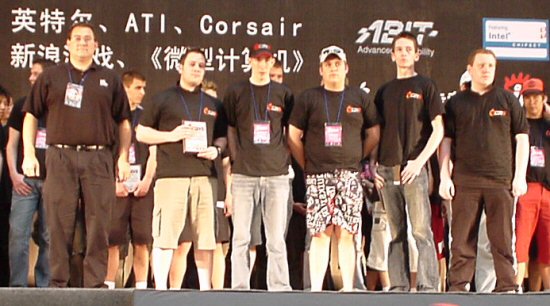 Landed: Hoping to kick ass, then have fun.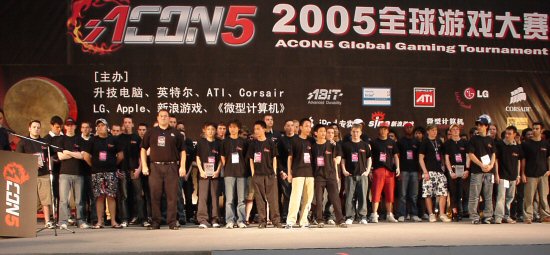 The ABIT ACON5 World Final Counter Strike teams



Ed's Note: so long as it's all ass kicking... :o