Samsung runs the show
Here's a quick photographic tour of the gaming arena at CeBIT. We've got some pics that give you a brief glimpse of the companies in attendance and the events that are going on. We've even got some of the booth babes beckoning gamers to the booths with their goodie bags.

Samsung is the official sponsor of the World Cyber Games, but it's also at the show running a FIFA 08 tournament on Xbox 360 and PC.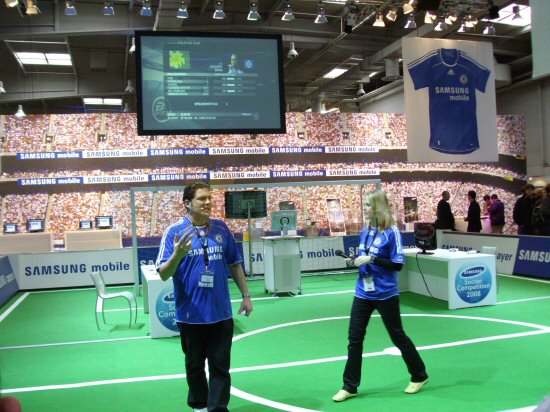 Philips is showing off its amBX range at CeBIT. This guy is playing Need for Speed: Pro Street, complete with ambient lighting and wind effects.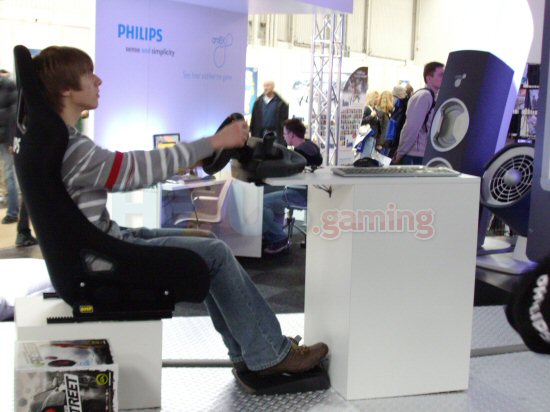 Roccat is showcasing its new mouse and keyboard (more on that later)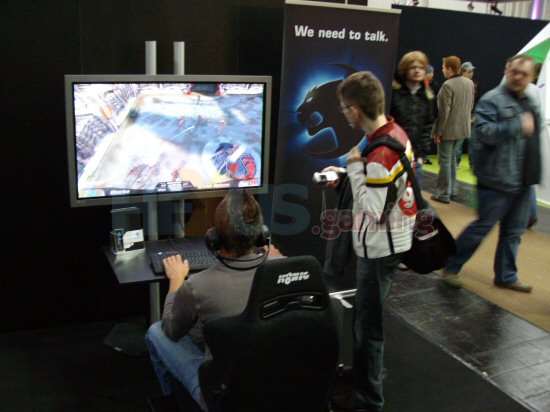 This is one of the Xbox 360 booths, where gamers are busily playing Burnout Paradise, amongst other titles.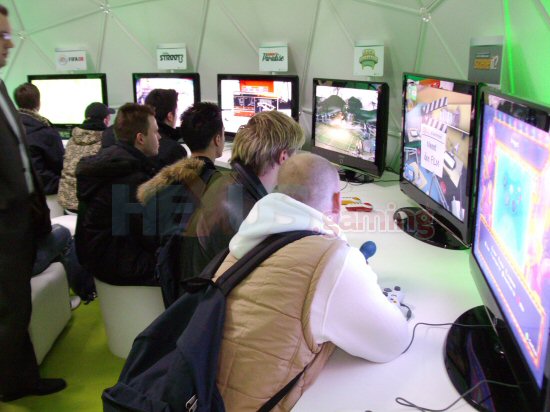 Of course, Razer is showcasing the new Razer Salmosa gaming mouse. These girls are using their PR skills to hand out bags and fliers.