Big Bang Mini launches on February 13th
HEXUS.gaming has teamed up with SouthPeak Games to giveaway copies of the upcoming fireworks-based shooter, Big Bang Mini, along with a brand new DS console for one lucky reader.

Based around filling the night sky with brilliant bursts of fireworks to take out encroaching enemies, Big Bang Mini is due for release on February 13th.

Big Bang Mini's main objective is to use the stylus to create fireworks in order to deal with waves of enemies that loom overhead. Miss and you'll be forced to tackle another challenge - avoiding falling sparks created by your missed explosions. The end of each level comes with a unique opportunity for would-be fireworks designers to make the 'Final Bouquet' – a one-of-a-kind masterpiece that will proclaim your victory. With over 90 levels to complete, Big Bang Mini offers players huge scope for its special brand of fireworks fun.

Game overview:
Your objective is to navigate your ship through a brilliant array of lights, dodging intense streams of fireworks. Defeat waves of enemies by deploying fireworks and performing combo attacks to destroy the traps dropped by enemies. If you miss, your fireworks will turn into falling bullets and create another obstacle you must face.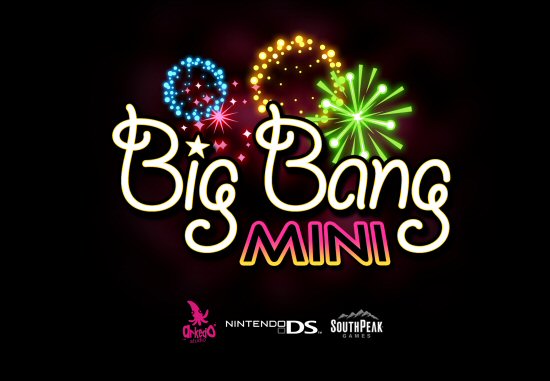 Features:
• Create your own fireworks display using the stylus
• 10 different worlds each with unique art, sound, and design
• Every world contains a different set of rules including new abilities previously unavailable
• Dynamic difficulty – the game adapts to the player's technique
• Collect the stars dropped by defeated enemies to move on to the next wave
• After each level, design the Final Bouquet – a one-of-a-kind masterpiece that will illuminate the sky
• Co-op play adding to the chaos
• 24 music tracks by "Yubaba, Smith & Fortune" – nominated for "Best Music" in 2007 for Nervous Brickdown at Festival du Jeu Video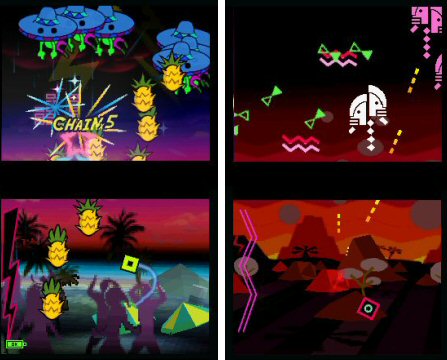 Prizes on offer:
1st prize: Nintendo DS and one copy of Big Bang Mini
2nd prize: One copy of Big Bang Mini
3rd prize: One copy of Big Bang Mini

To be in with a chance of picking up one of these great prizes, simply send your name and address to our competition email address with the header 'Big Bang' before the closing date of 20th February 2009.

Please read our terms of conditions overleaf.