Tower defense ninja action!
To celebrate the upcoming release of Ninjatown on 28th November, HEXUS.gaming has three copies of the action strategy game to giveaway alongside the first prize of a Nintendo DS!

Sunny skies, lush forest and rolling hills combine to form the land known as Ninjatown where adorable and honorable Ninjas populate this vibrant yet peaceful place. However, after the mysterious eruption of a nearby volcano, Ninjatown is attacked by hordes of sinister enemies lead by Mr. Demon, who, for reasons unknown, is bent on destruction. It is now time to use each of the Ninjas' unique skills and powers – even the Ol' Master Ninja comes out of retirement to fight off the evil and secure Ninjatown, one district at a time. .

Ninjatown is billed as a tower defense strategy-style game in which the player steps into the shoes of Ol' Master Ninja, tasked with defending Ninjatown from waves of enemies trying to make their way through the town. To stop them, the player constructs ninja huts along their path, from which ninjas will emerge to engage the enemy. The ninjas that house in these huts can range from orange-clad Anti-Ninjas to snowball throwing White ninjas.

A total of eight Ninja types can be built, each being unlocked before certain levels. Building each hut costs ninja star cookies, the currency of Ninjatown, and as enemies are defeated, more cookies are earned. The player can then invest these cookies into building and upgrading huts to deal with the ever increasing waves of enemies. The player can also build six different modifiers, that will endow any adjacent huts with a special ability. These include buildings like the training dojo which can increase the ninjas attack power, or the green tea bistro which makes units move faster.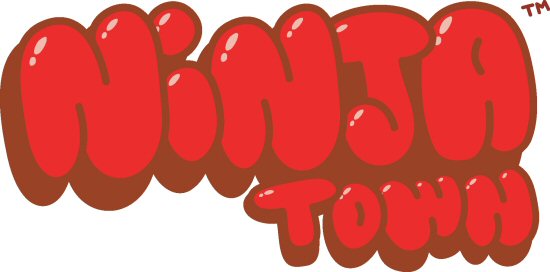 To be in with a chance of picking up one of these great prizes, simply send your name and address to our competition email address with the header 'NINJATOWN' before the closing date of 4th December 2008.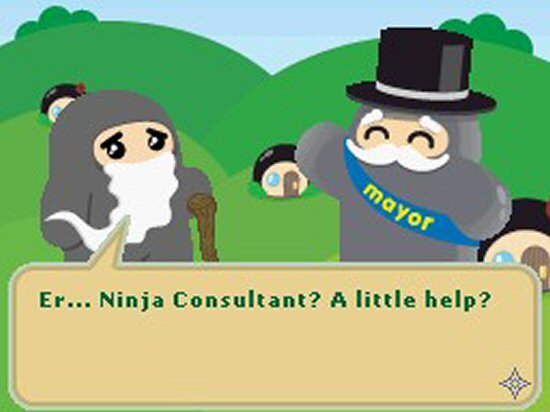 Please read out terms of conditions overleaf, where you'll also find some more Ninjatown screenshots.