Diddy Kong Racing - Yeehoo!


Sometimes it feels great to go back to your gaming roots.We all have our favourite consoles and games as we grew up, the Nintendo classics bring all sorts of memories flooding back. All day competitions with my brother on a mixture of games such as Super Mario Kart, Donkey Kong Country and even Tetris were intense but great fun. Mum would supply us with sandwiches and drinks throughout the day while we would write down our scores and see who finished top by the end of the marathon. It's no wonder that gamers download emulators in an attempt to bring back those childhood memories, or to just to play some great games. In a year where the next gen consoles - Sony PS3, Microsoft Xbox 360 and Nintendo Revolution - will be providing us with jaw dropping graphics, it appears that retro gaming is taking another leap forward in the market.

We've known for some time that you will be able to download games for the Nintendo Revolution from three generations of Nintendo consoles. You'll be able to download all your favourite games from NES, SNES and N64. It's worth buying the Revolution just for this fact alone!

However, for users to access these downloads it might not simply be a case of paying up on a per-title basis. Iwata-san, President of Nintendo, stated that Nintendo believes "there's a number of ways that we can use the system, such as to offer a bonus download with the purchase of a new game, or allow some games to be downloaded during a limited time during a campaign period." Regarding price, all we really know is the fact that Nintendo have told us that it will retail at less than the other next-gen consoles.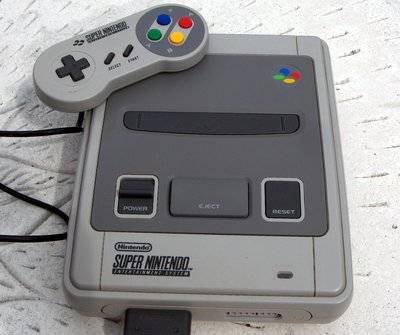 We already know that some great titles are in development for the Revolution, such as Super Mario, Legend of Zelda, Metroid, Final Fantasy Crystal Chronicles, but the thought of being able to download old games is just as appealing. Xbox Live Arcade has been a huge success showing that gamers do like to be nostalgic and play those games they played many years ago, and younger gamers also get a chance to see why they were so great.

With the Revolution gaining more and more momentum as we creep ever closer to launch, we've got a list of potential downloadable games that could appear on the highly anticipated console in downloadable format.

But what games will they actually release? And what games would you like to see?

Nintendo Entertainment System (NES)
1. 10-Yard Fight
2. Anticipation
3. Balloon Fight
4. Barker Bill's Trick Shooting
5. Baseball
6. Clu Clu Land
7. Dance Aerobics
8. Devil World
9. Doki Doki Panic
10. Donkey Kong
11. Donkey Kong 3
12. Donkey Kong Classics
13. Donkey Kong Jr.
14. Donkey Kong Jr. Math
15. Dr. Mario
16. Dragon Warrior
17. Duck Hunt
18. Excitebike
19. Famicom Wars
20. Final Fantasy
21. Fire Emblem Gaiden
22. Fire Emblem: Ankokuyuu to Hikari no Tsurugi
23. Flintstones: The Rescue of Dino and Hoppy
24. Golf
25. Gum Shoe
26. Gyromite
27. Hogan's Alley
28. Ice Climber
29. Ice Hockey
30. Indiana Jones and the Last Crusade (Taito)
31. Kid Icarus
32. Kirby's Adventure
33. Kung Fu
34. Mach Rider
35. Mario Bros.
36. Mario Time Machine
37. Mario is Missing!
38. Mario:Fun with Letters
39. Mario:Fun with Numbers
40. Metroid
41. Mike Tyson's Punch-Out!!
42. Mother (Earthbound)
43. NES Open Golf
44. Nintendo World Cup
45. Nuts & Milk
46. Pin-Bot
47. Pinball
48. Play Action Football
49. Popeye
50. Pro Wrestling
51. Punch-Out!!
52. R.C. Pro-Am
53. Rad Racer
54. Rad Racer 2
55. Short Order/Eggsplode
56. Slalom
57. Snake Rattle & Roll
58. Soccer
59. Stack Up
60. Star Tropics
61. Super Mario Bros.
62. Super Mario Bros. 2
63. Super Mario Bros. 2: The Lost Levels
64. Super Mario Bros. 3
65. Super Spike V'Ball/World Cup Soccer
66. Super Team Games
67. Tennis
68. Tetris
69. Tetris 2
70. The Legend of Zelda
71. To The Earth
72. Track meet
73. Urban Champion
74. Volleyball
75. Wario's Woods
76. Wild Gunman
77. World Class Track Meet
78. World Cup Soccer
79. Wrecking Crew
80. Yoshi (Mario & Yoshi)
81. Yoshi's Cookie
82. Zelda II: The Adventure of Link
83. Zoda's Revenge: Star Tropics II


Super NES
84. Derby Stallion 98 (NP)
85. Donkey Kong Country
86. Donkey Kong Country 2: Diddy Kong's Quest
87. Donkey Kong Country 3: Dixie Kong's Double Trouble
88. EarthBound
89. F-Zero
90. FX Fighter
91. Fire Emblem: Monshou no Nazo
92. Fire Emblem: Seisen no Keifu
93. Fire Emblem: Thracia 776
94. Hyper V-Ball
95. Ken Griffey Jr. Presents Major League Baseball
96. Ken Griffey Jr.'s Winning Run
97. Killer Instinct
98. Kirby Super Star
99. Kirby's Avalanche
100. Kirby's Dream Course
101. Kirby's Dream Land 3
102. Kirby's Ghost Trap
103. Legend
104. Mario Paint
105. Mario and Wario
106. Mario's Early Years: Preschool Fun
107. Mario's Super Picross
108. Metal Combat: Falcon's Revenge
109. NCAA Basketball
110. NHL Stanley Cup
111. Panel de Pon
112. Picross NP Vol. 8
113. PilotWings
114. Shigesato Itoi's No. 1 Bass Fishing
115. Sound Fantasy
116. Star Fox
117. Stunt Race FX
118. Super Famicom Wars
119. Super Mario Kart
120. Super Mario RPG: Legend of the Seven Stars
121. Super Mario World
122. Super Metroid
123. Super Punch-Out!!
124. Super Scope 6
125. Super Soccer
126. Super Soccer 2
127. Super Tennis
128. Tetris & Dr. Mario
129. Tetris Attack
130. The Legend of Zelda: A Link to the Past
131. Tinstar
132. Uniracers
133. Winter Gold (FX Skiing)
134. World League Baseball
135. Yoshi's Island: Super Mario World 2
136. Yoshi's Safari


Continued overleaf