Kicking off the New Year
There are many games that aren't on the list you're about to read, but we've pondered away and chosen 20 games that we think have the potential to be amongst those great titles over the coming year. The headline is a bit presumptuous, after all you never know how a game will turn out until you play it, but there are a number of games that stand out amongst the crowd and will probably be in the running for game of the year come Christmas 2009, including some brand new IP's, such as Borderlands and L.A Noire, and also sequels to past franchises, including Bioshock 2 and God of War III.

Take a deep breath, grab yourself a glass a water (new year, new health kick...right?), and take a browse through some of the biggest games coming our way in 2009.

Killzone 2
Platform - PS3
Release Date - February 25th, 2009

Killzone is the first big shooter of the year. PS3 gamers have been busy blasting each other to pieces on the beta phase and so far previews and hands-on time with the game have been extremely postitive.

Killzone 2 throws players back into the midst of a hostile and dramatic ongoing battle between the ISA and Helghast army. Following events and action from the original Killzone for PlayStation 2, Killzone 2 plans to set a new standard for next-gen gaming by delivering intense warfare with lifelike character animations, highly detailed and destructible environments, realistic physics, and advanced levels of artificial intelligence.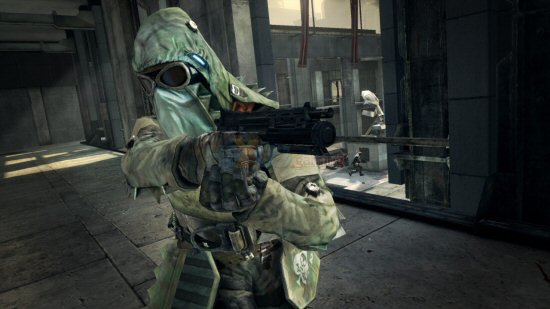 Click for larger image



Resident Evil 5
Platform - PC, Xbox 360, PS3
Release Date - March 13, 2009.

Co-producer and series veterans Jun Takeuchi (Lost Planet) and Masachicka Kawata (Resident Evil 4 Wii Edition, Resident Evil: Umbrella Chronicles) hope to unleash an unprecedented level of fear for the next generation in Resident Evil 5, the sequel to one of the highest-rated videogames in history.

After joining a new organization, Chris heads to Africa where the latest bioterrorism threat is literally transforming the people and animals of the city into mindless, maddened creatures. He is joined by a new partner, Sheva Alomar, who lends her strength, intelligence and sharp-shooting skills to the mission. In order to survive, Chris and Sheva must work together to take on the challenges of discovering the truth behind this evil plot. Utilizing a revolutionary new 2-player co-op mode of gameplay, players will be able to assume control of either Chris or Sheva and experience Resident Evil in new ways. In Resident Evil 5, Capcom will have players fearing the daylight as much as they have feared shadow in previous games.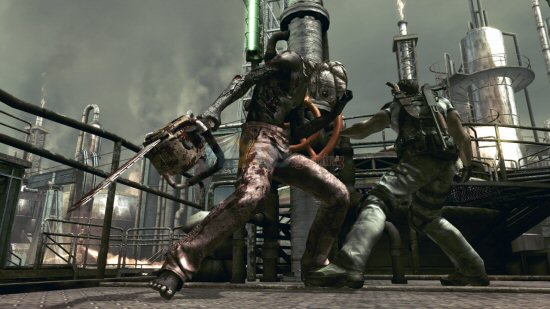 Click for larger image