How does your garden grow?
The colourfully addictive Viva Piñata franchise is heading to the Nintendo DS, allowing players once more to turn a neglected garden into a lush paradise fit to attract a variety of strange piñatas.

Although the DS version can't possibly capture the beauty of the Xbox 360 versions, it certainly looks colourful and you can bet that it'll be just as addictive.

The premise is the same as other Viva Piñata games in the series, requiring you to build piñata homes, plant and maintain vegetation, feed and breed piñatas, decorate the garden and much more. All this you'll do with the swipe of a stylus and bit of creativity.

Features:
• Customization: Design a beautiful and welcoming garden environment to attract piñatas, working up to rare and exotic breeds.
• Caretaking: Ensure the happiness of piñata residents by tending to their needs and maintaining the garden environment.
• Collect Them All: Complete the Piñata Pyramid with over 60 piñatas to collect, including 7 brand-new species.
• Training Missions: Carry out missions with characters from the TV series, including favorites Hudson Horstachio, Fergy Fudgehog, Paulie Pretztail and Franklin Fizzlybear.
• Multiplayer: Transfer items – any piñata, accessory or object – from your garden to a friend's garden. Some exotic species can only be attracted using this feature.
• Playground Mode: Create a lush garden in a short amount of time.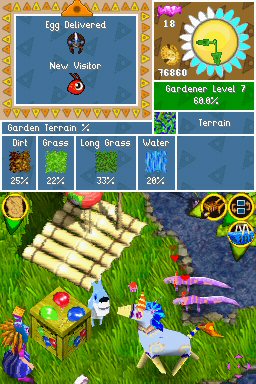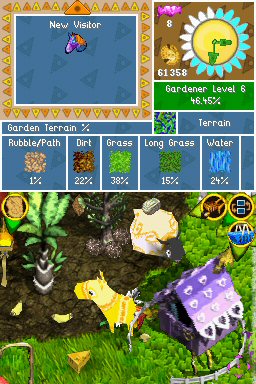 More screenshots overleaf