Introduction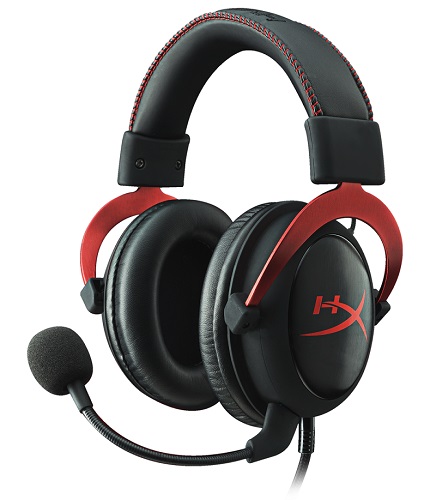 Kingston probably isn't the first brand name you'd associate with gaming headsets given its focus on flash memory and DRAM products. Despite that, the company made a big splash in the gaming peripheral market last year when it released its HyperX Cloud Pro gaming headset. That particular offering was very well-received by the community in general - a testament to the quality of the QPAD QH-90 OEM design that Kingston deployed with some minor modifications.
Fast forward to 2015 at Kingston is at it again with a second revision of its premium gaming headset: enter the HyperX Cloud II Pro. There's little to separate the Cloud II Pro from its predecessor, frankly, but of note is the addition of an in-line USB soundcard, with 7.1 virtualisation options, and an improved microphone. The overall design has been tweaked and tuned based on lessons learned with the first generation headset, according to Kingston.
Build quality and design
The quality of HyperX Cloud Pro II construction stands out with its blend of brushed aluminium frame and PU leather coating. The Cloud II Pro implements high-quality stitching along the headband to prevent the wear-and-tear problem that its predecessor suffered from.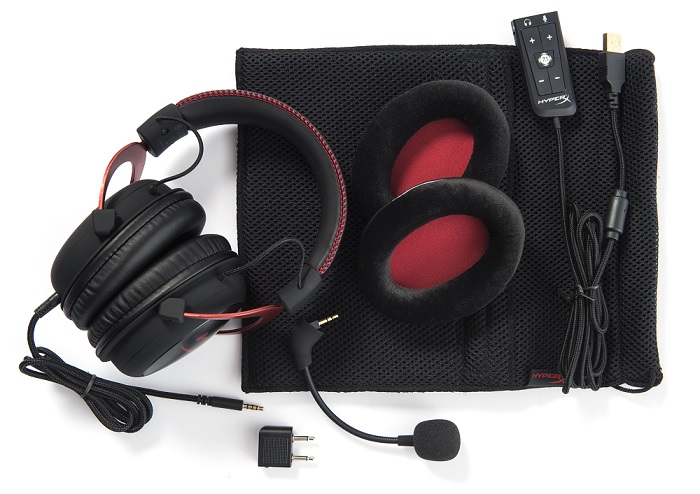 That quality extends to the presentation of the product. Kingston provides the Cloud II Pro with two sets of ear cushions, velour and PU leather, fully-braided cables, a detachable microphone, weaved carry bag and airplane adapter. Such a comprehensive set of accessories allow the Cloud II Pro to be used with a variety of devices and easily taken to gaming events.
The HyperX Cloud II Pro goes a little overboard on cable length with the 3.5mm section connected to the headset measuring in at 1m while the USB soundcard portion adds an additional 2m of length. In total that's 3m of cable length and users of the headset might feel the in-line control box is a little far away unless excess cabling is kept tied up.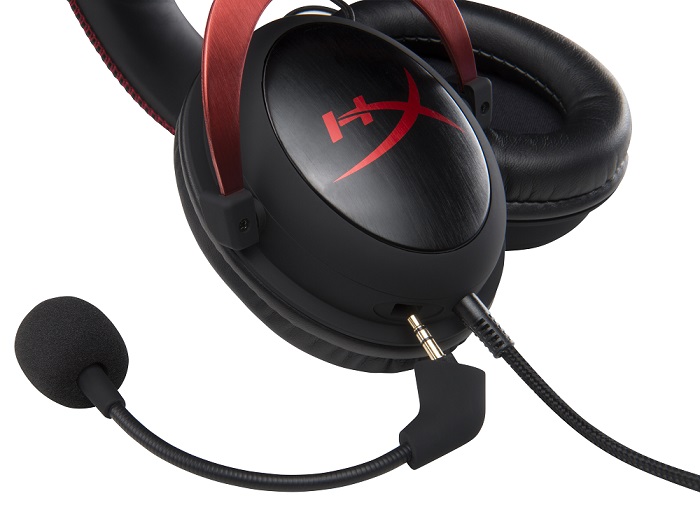 The microphone deployed on the Cloud II Pro is a little smaller than its predecessor but that size reduction doesn't impact on performance. The revised microphone features a wider frequency range of 50 to 18,000Hz, compared to 100 to 12,000Hz previously. The detachable microphone jack is protected by a cover which is, surprisingly, not permanently attached to the headset. Resultantly, the small protective rubber cover is easily lost if the user is not careful. It would have been a smart idea for Kingston to keep this permanently attached to the headset.