Add up to six devices
The Harmony 700 Advanced Universal Remote isn't a cheap remote control, retailing at approximately £99, but it prides itself on being an affordable solution to some of the more pricey Logitech remotes, such as the touch-screen enabled Harmony One, while offering the same functionality.

The Harmony 700 allows you to add six remote-controlled devices from your Sky TV box to your CD player or games consoles and provides step-by-step instructions and set-up software that aims to make it very easy for you to configure all your devices and get up and running in the shortest possible time. With a house full of remote controls that I lose on a regular basis, normally turning up days later in one of my daughters toy boxes, it seems like the Harmony 700 could be the perfect solution. Let's take a look.

In the box
When you unbox the Harmony 700 you'll find two AA rechargeable batteries, a USB cable, an AC adaptor, the usual quick start up guide and a one year warranty. There's no software disc to set things up, instead you have to head over to the Logitech website to download the latest software that allows you to configure your remote and set up your devices.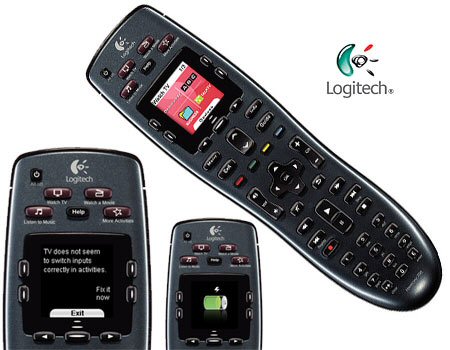 Continued overleaf...