We know that Dell has big plans for the tablet market, but most of the focus has been on the teased 7in 'Looking Glass' and the company's plans for a 10in tablet due next year. According to the latest scoop, though, the company's next big tablet might be quite a lot smaller.
StreakSmart is reporting that a tipster who attended a private Dell presentation recently learnt some of the first details on the Opus One that could be the successor to the 5in Streak. Apparently, the device will have the same sized screen, but the resolution will be increased from 800x480px to somewhere around 1,280x800px.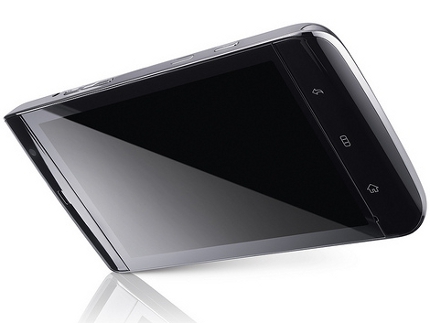 Not only would this allow it to natively play back high-definition 720p content, but it would mean that the screen approaches the iPhone 4's impressive pixel-density. Our rough and ready calculations estimate a density of about 310ppi, compared to the Retina Display's 326ppi. It would also trounce the screens on most other tablets, including the vast majority of 10in slates that have been announced.
Other specs were limited, but it was hinted that a dual-core ARM SoC with a 1.2GHz clock-speed could power the device. This could indicate one of any number of different processors, but the 1.2GHz dual-core Snapdragon was suggested as a prime candidate, especially since the Streak uses an earlier chip in the same family.
It's possible that the Opus One is just a prototype or sample device that will see significant changes on its way to market - if it's even released at all. Nonetheless, it looks like Dell has some interesting plans for its smallest tablet that could easily see the next version keeping up with the big boys.