Harmony One - available now
It wasn't a surprise to see the HEXUS team make a mad dash for Logitech's Harmony One remote control when we arrived at the Logitech stall today. Matt Davey, first to get his hands on the not-so-fingerprint-friendly device, has declared his love for the remote and is already on the brink of ordering one for himself.
So, what makes this device so appealing? Well, the 2.2" touch screen certainly gives it that extra touch of style in addition to functionality. But, it could be the simple things that make the device so user friendly - it even has a built-in motion sensor to ensure the remote lights up when you lift it from your table.
Though the One isn't quite as advanced as Logitech's Harmony 1000, Logitech claims this is the remote that the girlfriend of a tech-geek would feel comfortable using - this could be the only Harmony you could convince your other half to let you purchase.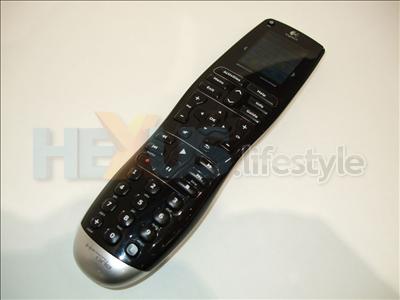 Logitech tells us this remote is the One. If you're inclined to agree, you'll be happy to know that the Harmony One is now available from all the usual suspects. UK-based e-tailer, Scan.co.uk, has the Harmony One in stock for £109.04. Tempting, oh so tempting.