BBC Three has vanished from the airwaves, it is now an online-only TV channel. The youth-focussed (targetting 16-24 year-olds) channel's programmes will be available via the channel's website, BBC iPlayer and the BBC Three YouTube channel. The move to online-only will save the corporation £30 million a year and is rationalised by the assertion that younger audiences are watching more online and watching less linear TV.
The BBC's move to take BBC Three off air and pipe the content direct to the internet was first proposed in 2014 and approved by the BBC Trust just last November. It faced some vocal public opposition with more than 300,000 signatures raised in a campaign asking for the channel to remain on air as part of a balanced portfolio of channels.

Last night BBC Three broadcast a bevy of its favourite standards including The Mighty Boosh, Family Guy, American Dad and Bad Education before signing off the air waves with the first ever episode of Gavin & Stacey. With the new online only operation the BBC will provide entire 'box sets' of series previously broadcast to watch on demand.
Demonstrating that there is a future in BBC Three programming, the new online-only entity will debut a sitcom, 'Cuckoo', and a new stand up comedy show, 'Live from the BBC' tonight. The BBC reports that an important part of its online content will be the 'Daily Drop' a collection of short films, blogs and news and sport updates from various BBC services. Add to that a dedicated YouTube channel, to leverage easy discoverable content on that popular platform.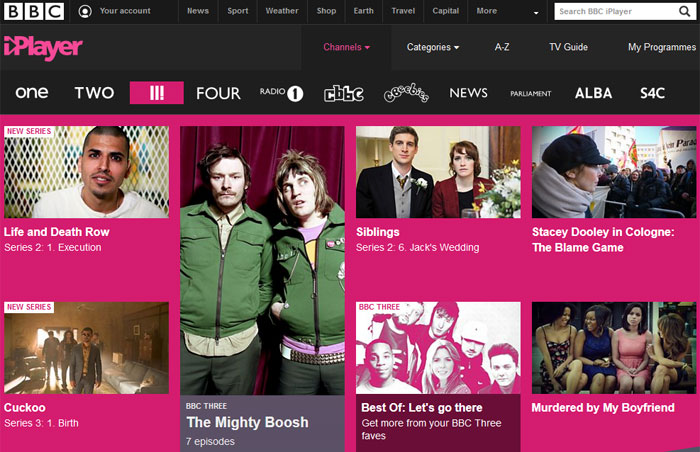 Going forward 'traditional TV programmes' made for BBC Three will likely appear on another BBC on air channels in the future but there doesn't sound like there will be that much actual new content - only about four hours per week according to the BBC News website.