Introduction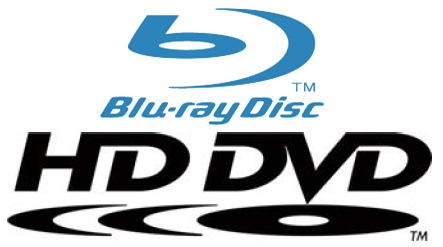 At last week's Consumer Electronics Show in Las Vegas, most of the major film studios made announcements about which of the two forthcoming high-def DVD formats they'd be supporting and gave out the titles of the movies they'd have available to co-incide with the US launch of player hardware.

We've trawled through all the announcements we could find and tabulated the result to create an at-a-glance guide of what movies are likely to be available on Blu-ray Disc and on HD DVD at the outset.

As you will see, 20th Century Fox HE and Sony Pictures Home Entertainment (along with MGM) are in the Blu-ray-only corner; Universal and Paramount is in the HD-DVD-only corner; and Warner is playing a refereeing role, offering titles in both formats but, initially, with rather more HD DVD movies than Blu-ray.

Few of the studios have spelt out in detail their follow-up launch schedules - though Sony reckons it will be publishing four Blu-ray movies a month by the summer and 10 a month by Q4, 2006. However, the feeling we're getting is that most will introduce high-def versions of new movies in the format (or formats) they support at the same time as standard-def versions come available or, maybe, even a little before.

What's still not clear, though, is what prices the new-format discs will sell for nor, maddeningly, when high-def movies and hardware (players, burners, ROM drives, whatever) will be arriving in Europe.