The news



Fujifilm has revealed details of its next-gen DSLR camera, the FinePix S5 Pro, even though it's not due to arrive until February 2007. The company ceased production of the FinePix S3 Pro in August - only limited numbers are still available (typical price £980 for a body alone) - so the revelations look to us like a move to limit the number of upgraders and new pro DSLR users who adopt competing brands at Christmas.



Pricing and exact availability have not been given, though the main improvements over the FinePix S3 Pro have been announced.



These are said to include:





* Greater dynamic range with smoother tonality from highlight to shadow

* An optimised low-pass filter to reduce noise and minimise moiré

* Two cycles of noise reduction which enable shooting higher sensitivities (ISO 100 to ISO 3200) with "visibly reduced" noise



* Greater creative control over dynamic range with a choice of six preset ranges between 100 per cent and 400 per cent

* Improved reproduction of natural skin tones by the addition of three new variations of the original film-simulation mode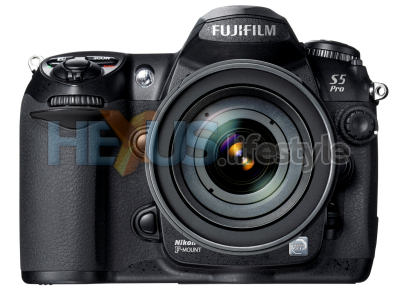 Among other highlights that Fujifilm lists are:
* Nikon F-mount compatibility - for all functionality with all Nikkor AF-D/G and the latest AF-S optics

* RAW+ JPEG (4,256 x 2,848 pixels, 3,024 x 2,016 pixels, 2,304 x 1,536 pixels) dual-save mode

* Support for tethered shooting mode (Mac and PC) via USB 2.0 and optional Hyper Utility software

* "Robust" lightweight magnesium-alloy body with moisture-proof and dust-proof seals

* Shutter good for approximately 100,000 cycles

* Adoption of "high-precision" i-TTL flash control

* 11-point AF sensor with faster autofocusing than the FinePix S3 Pro

* Supports 1/3, 1/2, and 1 stop lens aperture control

* Shutter speed 30 sec. to 1/8000 sec, maximum flash sync speed of 1/250 sec.

* Three levels of custom function-locking with password protection

* 2.5 inch LCD with 235,000 pixels, giving "100 per cent frame coverage".

* Colour and monochromatic 30 seconds live view function to check focusing

* Li-ion rechargeable battery

* Compatible with Compact Flash Type I/II and Microdrive

* Face-Detection Technology (still under development). Said to detect up to ten faces almost instantly after each image is captured.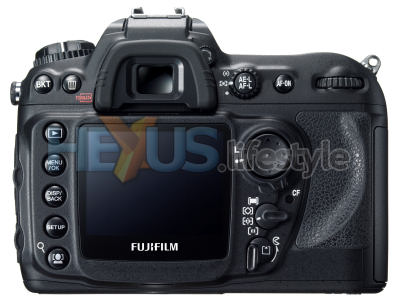 Check out Fujifilm's press release on page two, then share you thoughts in this thread in the HEXUS.lifestyle news forum.


HEXUS.links
HEXUS.community :: discussion thread about this article
HEXUS.lifestyle.headline :: Canon EOS 400D digital SLR - world's first hands-on shots


External.links
Fujifilm UK - FinePix S3 Pro home page