Introduction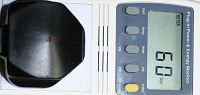 In recent years the cost of electricity has gone up by a far greater degree than inflation, and such is the financial and environmental impact of its consumption, that most PC-related companies are looking at ways of reducing power-consumption across the range of products. Being green, then, is just good.

Recently, closer to our hearts, NVIDIA jumped on the green bandwagon by releasing the GeForce 9600 GT Green Edition, promising an under-load TDP reduction of some 35W. Western Digital, too, has been espousing the green credentials of its recently-announced 2TB hard drive.

But just how do watts relate to energy bills, and just how expensive can it be to run several machines in your home?

After seeing my latest electricity bill I broke out the calculator, did some furious head-scratching, and tried to make sense of it all. Read on to see how a 46in LCD TV

can

cost over £200 a year to run.....