The PC industry continues to go through tough times according to market intelligence. In a newly published report, Gartner analysts say that we have just witnessed the 14th consecutive quarterly decline in PC shipments. Q1 2018 saw 61.7 million PCs shipped worldwide, a 1.4 per cent decline from a year ago.
According to the report the fortunes of the PC industry are currently split between the US and (Asia Pacific) APAC regions which experienced declines, and the rest of the world where there was most growth for the PC industry. In specific stats Q1 2018 saw US PC shipments down 2.9 per cent at 11.8 million units, and APAC PC shipments down 3.9 per cent at 21.9 million units. Meanwhile PC shipments in EMEA totalled 18.6 million units in the first quarter of 2018, a 1.7 per cent increase year over year.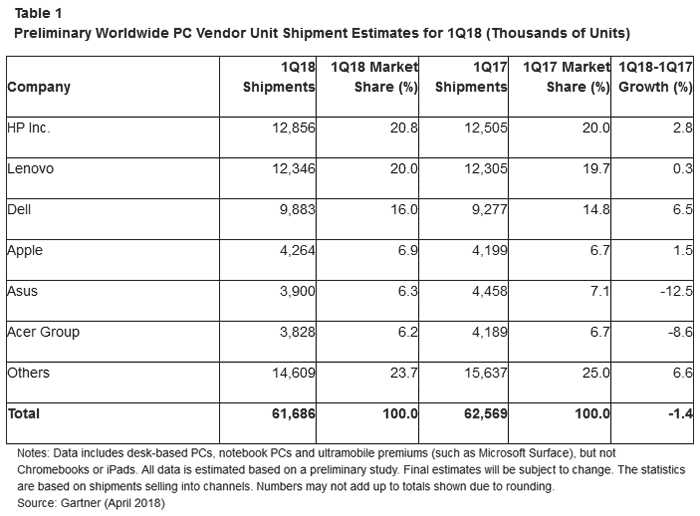 "The major contributor to the decline came from China, where unit shipments declined 5.7 percent year over year," said Mikako Kitagawa, principal analyst at Gartner. Interestingly, Kitagawa said state-owned and large enterprises in China delayed purchases/upgrades to wait for policy/budget news from the National People's Congress.
We have just seen a plethora of 8th generation Intel Core processor related releases. This also had an effect on the shipments as "vendors were cautious in overstocking due to the upcoming release of new models," noted Gartner's Ms. Kitagawa.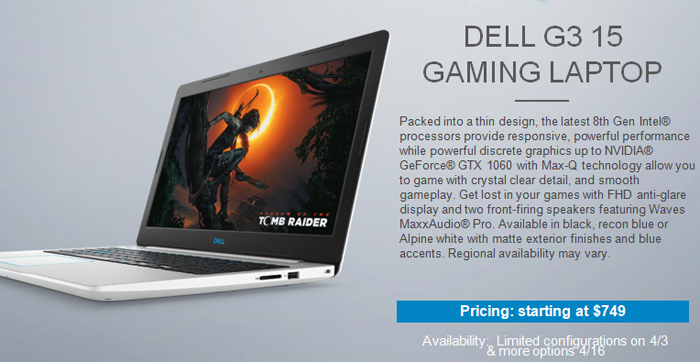 The big three of HP, Lenovo and Dell all managed to grow in this lean period for the industry. Dell was the most impressive player with a 6.5 per cent gain in shipments compared to a year ago. Asus and Acer seem to have done terribly in Q1 2018, with shipments down by 12.5 per cent and 8.6 per cent respectively since a year ago.