Just over a year ago we first heard that Nvidia was suing Samsung and Qualcomm over graphics patents. In what was noted to be among the first patent lawsuits Nvidia had initiated in its 21-year history, it complained about the infringement upon its graphics patents by the rival chipmaking firms and filed the complains at the U.S. International Trade Commission (ITC) and the U.S. District Court in Delaware.

Nvidia wanted licensing fees to be paid, or a block put on, at least 12 of Samsung's devices including the (new at the time) Galaxy S5, Note 4 and Note Edge. These devices packed one of Qualcomm's Adreno, ARM's Mali or Imagination's PowerVR graphic chips. Many HEXUS readers though it was odd that Samsung was targeted in particular when Qualcomm chips are in so many rival devices.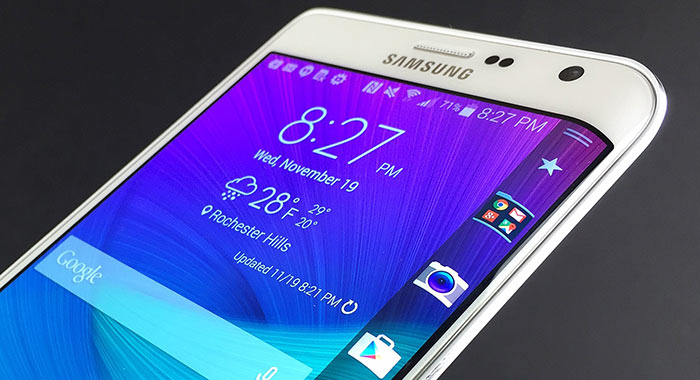 On Friday Samsung was "cleared on its use of graphics chip technology owned by Nvidia Corp without permission," reports Reuters. The decision was made by Judge Thomas Pender of the ITC. Pender said that Samsung did not infringe two Nvidia patents under dispute. A further Nvidia patent was infringed but Pender said the patent was not valid as "it was not a new invention compared with previously known patents".
An Nvidia spokesman commented upon the ruling, which he said would be reviewed in February 2016 by the full commission. At that time Nvidia hopes to enjoy a different outcome: "We remain confident in our case," said the green team spokesman.

With its litigational thrust Nvidia seems to have poked a wasp's nest. Late last year Samsung set in motion a patent law suit accusing Nvidia (and Nvidia partners Biostar and Elitegroup) of infringing up to eight of its patents, with particular focus on Nvidia's SHIELD range of products.