AMD is taking four ex-employees to court, accusing them of copying over 100,000 confidential documents before they left to join rivals NVIDIA. The employees include a former vice president and three managers. AMD summarises the case as "An extraordinary case of trade secret transfer / misappropriation and strategic employee solicitation".
AMD has managed to get a temporary restraining order over the four employees, now at NVIDIA, "ordering the preservation of any copies of AMD materials they may have, any computers or devices they may own, and must not divulge or use any AMD confidential information," according to a report on ZDNet. AMD has been feeling the pinch in the last couple of years as the desktop PC market contracted while it wasn't geared up for mobile and tablet component production. Due to this business realignment the chipmaker has been selling off properties and shedding employees from all ranks. Now it looks like some of the former employees went rogue.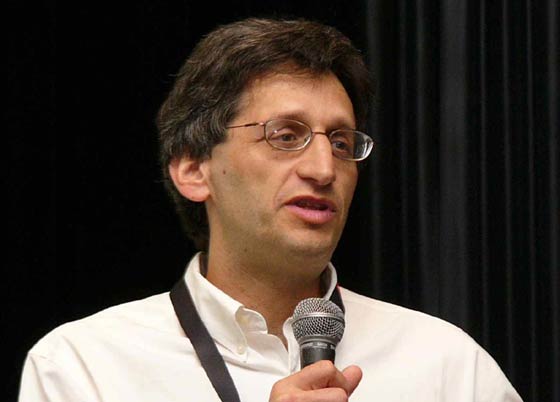 Former AMD vice president of strategic development, Robert Feldstein, one of the accused, left the company in July. During his time at AMD he was instrumental in getting AMD graphics hardware
built into the next generation of games consoles.
The files, exceeding 100,000 in number, "include obviously confidential, proprietary, and/or trade secret materials relating to developing technology and/or highly confidential business strategy," and specifically the following "three highly confidential files - two licensing agreements with significant customers, and a document outlining proposed strategies to AMD's strategic licensing" reports ZDNet. AMD says these documents could be used by NVIDIA for unfair competitive advantage.
AMD uncovered evidence of these underhand shenanigans and said that the former employees named in the suit "transferred to external storage devices trade secret files and information in the days prior to their leaving AMD to work for Nvidia." One of the managers even searched the internet several times for information on how to copy and delete large numbers of documents. Further to the document copying, AMD accuses two of the former employees of actively recruiting other AMD executives to join them at NVIDIA.
Eurogamer quotes AMD's lawyer on the matter, he says that AMD is seeking "actual damages, consequential damages, double or treble damages where allowed by law, costs of suit and reasonable attorney fees, together with pre-judgement and post-judgement interests as allowed by law. AMD also seeks any other further relief, at law or in equity, to which it may be justly entitled."
We'll let you know of any significant developments in this case when news becomes available.