The government is today expected to abolish laws preventing UK consumers from making digital copies of their own CDs and DVDs for personal use.
The sweeping change to the nation's outdated copyright law will be announced by business secretary Vince Cable, and comes in response to a review of UK copyright law by Ian Hargreaves, a professor of digital economy at the Cardiff School of Journalism.
In his review, Mr Hargreaves suggested that legalising CD and DVD copying for personal use - a process referred to as format shifting - would "enhance the economic potential of the UK's creative industries" and "ensure that the emergence of high technology businesses, especially smaller businesses, in other sectors are not impeded by our IP laws".
In agreement with the review, Mr Cable is expected to argue that millions of people carry out format shifting with no knowledge of having broken the law, and that the government needs to update copyright law for the modern digital world.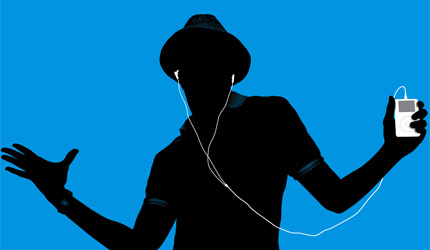 Legalising CD and DVD copying for personal use will bring UK law into line with many other nations - including the US and Canada - and the change is also expected to make it legal for consumers to make copies of purchased content for other family members to use. Sharing digital copies over the Internet, however, is to remain illegal.
In addition to legalising format shifting, the government is expected to announce relaxed rules on parody of copyright material, as well as further changes to the delayed and controversial Digital Economy Act.