Server you right
Last week, just as Intel was kicking off its Developer Forum, AMD decided to launch a brand-new server platform, dubbed Kroner, featuring its very own server chipset that was previously codenamed Fiorano.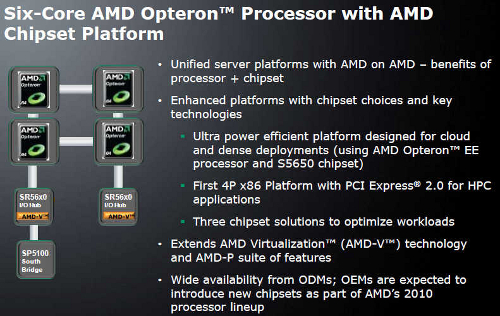 Possibly the most significant aspect of the whole announcement centres around the fact that this is AMD's first in-house server chipset. Stemming from the know-how from the acquisition of ATI in 2006, AMD is able to provide all parts of the chipset jigsaw.
Mulling the announcement over in the wake of IDF and leading up to GTC, we feel the need to revisit the launch and give our thoughts on its importance for AMD.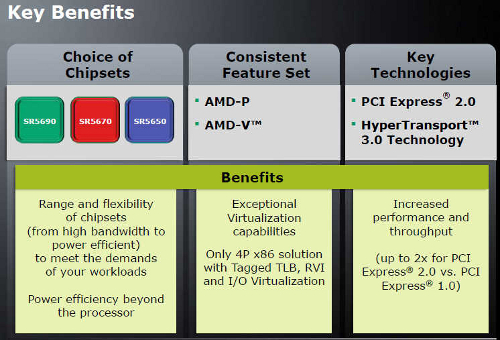 AMD's biggest gain with the Socket-F Kroner platform is undoubtably the fact it allows the firm to be in control of its own server platform and no longer rely on third-party chipsets from Broadcom and NVIDIA. It's also another step towards cashing in on the oft-criticized ATI acquisition, leveraging the firm's expertise to add much-needed value to an AMD server offering.
Likewise, the fact Kroner is an all-AMD affair will allow the firm to play its 'quicker-time-to-market' card with server customers, assuring them that, now, AMD will be able to build and qualify its own platform much faster as a result of a fully integrated process.