The virtues of video
There was plenty to see on our visit to the Broadcom private meeting area at CES 2010, and the major theme was their low power video processing cores.
First we spoke to Brian Hyde - mobile multimedia product line director at Broadcom - and he introduced us to the BCM 2763, which is expected to start appearing in products by the end of the year, and is the successor to the BCM 2727.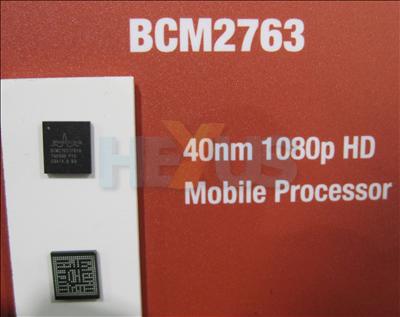 The 2763 can handle 1080p and Hyde was pretty bullish about how it stacks up to its competitors. "It has lower power consumption than all our competitors and is way more powerful than an Imagination Technologies core," he said. Here it is powering a high res video camera.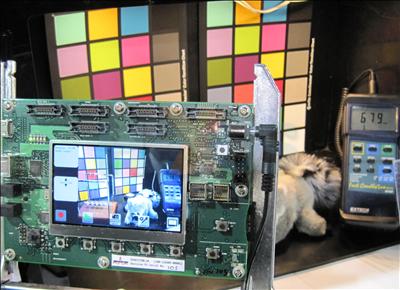 We then spoke to Martin Humphries - VP and GM of VoIP wireless connectivity - who showcased the Persona platform - an SoC intended to go up against the likes of Snapdragon and Tegra. Persona consists of an applications processor and a digital signal processor similar to the BCM 2727.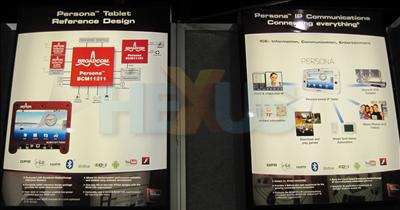 Broadcom is expecting Persona to drive its own family of tablet PCs, with an emphasis on the digital home, designed to capitalise on Broadcom's strong positions in Bluetooth, Wi-Wi, GPS and VoIP intellectual property. The tablet will probably come bundled with set-top box purchases and function as a kind of smart remote control for a number of domestic electronic devices.