Not a small project
It's not often that we report on something as mundane as a company updating part of its web presence, but Dell insists that its new partner portal is a lot more than just a face-lift.
Just to remind you: Dell only formally embraced the channel at the start of 2008, having championed the direct-only model for its entire history prior to that. As you would expect, it's been on a pretty steep learning curve in the intervening year and a half and, since its primary interface with its channel is the partner portal, it's treating this new version as a pretty big deal.
That was certainly the impression given by Kathy Schneider, channel marketing and programs director EMEA for Dell (pictured), when she spoke to HEXUS.channel about the launch. "This is not a small project; a lot of dollars have been invested and, given the nature of the economy, that says a lot," she said.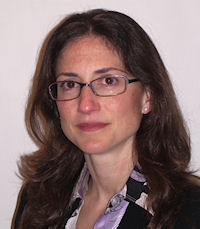 Just as Dell's customer-facing sites have always been designed with the aim of making it as easy as possible to by a PC, the PartnerDirect portal is intended to make it easier for partners to resell its stuff.
"Because we want to be the vendor of choice for our channel partners, we are investing in the tools to make it easy and efficient for partners to register deals, make purchases and obtain certifications. Making it easier to do business with us allows partners to focus on growing their business," said Greg Davis, Dell VP and GM of global commercial channels.