Keeping it in the family
Dell has moved quickly to fill the vacuum at the top of its UK channel operations following the departure of Andy Dow after only a year at the company.
The new appointment is Paul Harrison (pictured), who has been with Dell for seven years. His job title is UK channel lead and he will be responsible for managing Dell's UK channel sales team.
It is vital for Dell that it's able to show continuity in its channel operations as it's only been a channel player for just over a year. Dell's success has been built on dealing directly with customers but it finally conceded the need for an official indirect channel in 2007.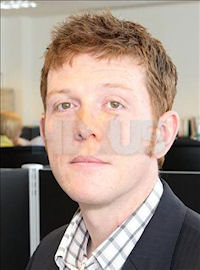 Andy Dow was taken from distributor Westcoast to head things up for the Dell channel in the UK. Dell made a point of stressing its commitment to the channel after the news of Dow's departure broke and Harrison's first job will be to reassure current and potential UK channel partners.
Most recently at Dell, Paul was the UK and Ireland EqualLogic manager responsible for the direct and partner lead sales for the EqualLogic business. Paul joined Dell in 2001 from IBM to develop Dell's storage proposition with EMC in the UK.