The convergence continues
While Carphone Warehouse (CPW) announced the launch of the webbook a week ago, there had been few sightings of it in the wild. This is because, although it's made by Elonex, CPW is the sole route to market for it in those territories CPW has operations.
That doesn't include the Far East, however, which was why Elonex had a stand at Computex 2008 to offer the product, among others to the channel there, where it was branded the ONETWO3 and was going for around 5-600 USD.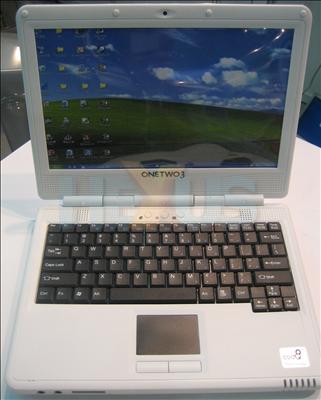 Nick Smith (pictured) spoke to HEXUS.channel to explain why the CPW deal had happened. "After the launch of ONE, last February, we were approach by at least four major retailers," he said. "We decided that CPW was the best strategic fit and that its staff will have a greater understanding of the product." He didn't name any of the retailers, but if Tesco or DSGi were among them we can see his point.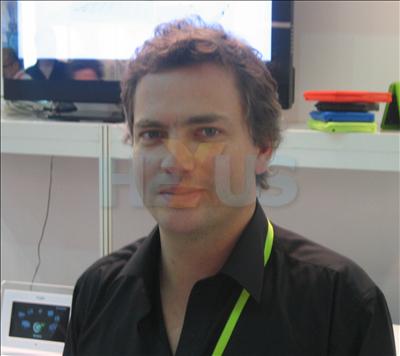 "CPW could be the biggest laptop retailer in Europe," said Smith. "Working with CPW and the networks and developing products with them really helps Elonex and increases its profile."
Here's a breakdown of the key specs of the webbook:
Via 1.6GHz C7-M processor
10" widescreen LCD
Wi-Fi enabled and 3G compatible
Comes with 2GB of flash storage and Linux as standard, but can be upgraded to include an 80Gb Hard Drive and Windows XP
Additional storage can be provided by an Elonex wristVAULT, a flash drive up to 16GB that is worn around the wrist
Software suite pre-installed for: wireless internet, email, messaging, word processing, spreadsheets, music and movie viewing amongst others. This software is also up- and down-gradable via the web
A memory card slot
VGA output
Weighs just over 1kg
Built in stereo speakers as well as audio in and out
No optical drive
A fully 3G enabled product is on the way, which will be called the ONETWO3G outside Europe and the Americas. "We don't see internal 3G as the future, with newer technologies on the horizon," said Smith. "So we think it's better to make a slot product."
As well as a full range of Elonex webbooks, CPW will also be offering further laptop deals tied into comms contracts. It looks like it's going to position the webbook as the entry level "free" option. There will then be an Acer entry level, full size laptop option and a Toshiba for those looking for a bit more.