Grand entrance
As the multitude of motherboard vendors at Computex 2008 jostle for position in a crowded and ultra competitive market, Biostar is aiming to carve out a niche as the brand of choice for consumers looking to enter the enthusiast scene.
Marketing manager Tomasz Swatowski (pictured), said that Biostar's 'T Series' of motherboards, based on the latest Intel and AMD chipsets and including the 'T Power brand, is aimed at offering the best bang per buck to lower end enthusiast users.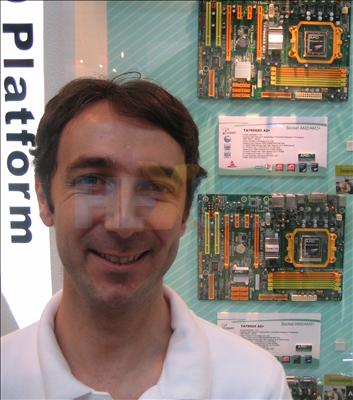 "We have always been strong at entry level and we've improved in the mid-market over the past two years," said Swatowski. "T Power is our enthusiast brand and the TP45D2-A7, at around 90 USD, is possibly the cheapest P45 option."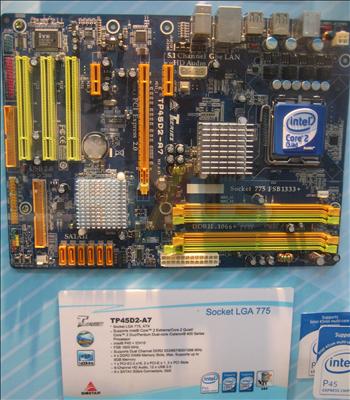 Biostar's traditional strength is in AMD boards, but the current dominance of Intel CPUs has made it inevitable that Biostar would expand its Intel range.
However, the yet to be released TA790GX A2+ seems to be a good AMD equivalent and should be even cheaper than the P45 board.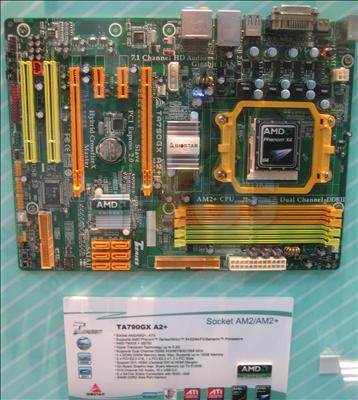 Biostar's main distributor in the UK is Target Components.