Patriot games
Marketing chief JR Wakabayashi (pictured) told HEXUS.channel at Computex 2008 today of Patriots continued commitment to conquer the UK market.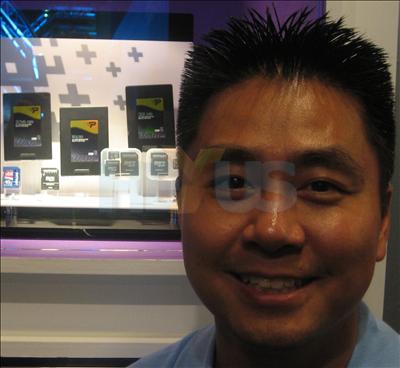 Asked what he thinks differentiates Patriot products from the competition, which includes Corsair and OCZ, Wakabayashi said "The advantage we have over many of our competitors is that we build our own products. Our R&D and testing is wonderful."
Of course, cracking a market with so many strong incumbents won't be easy, but Wakabayashi is happy to take the long view. "We're trying to be number one," he said, "but if it takes five or even ten years, that's better than doing something stupid for short term gain."
As well as the enthusiast memory it is best known for, some of the products Patriot expects to help it achieve its aims are a ruggedised flash drive that offers 180x transfer speeds and an SSD range that currently offers capacities of up to 64GB, although the potential for more was clearly on show.