Where's the rest of the planet?
Among the notable absentees from CeBIT 2008 have been UK distributors.

Ingram Micro doesn't have a single UK representative and nor does Enta or, as far as we can tell, any of the other usual suspects.

The opposite is true for domestic distribution, however. After declining attendance for a few years, there is apparently a significant uplift in German distie action this year.

HEXUS.channel spoke to Markus Reuter (pictured below) who, apart from having a great name for a journalist, is also editor in chief of German channel mag Computer Reseller News (no relation).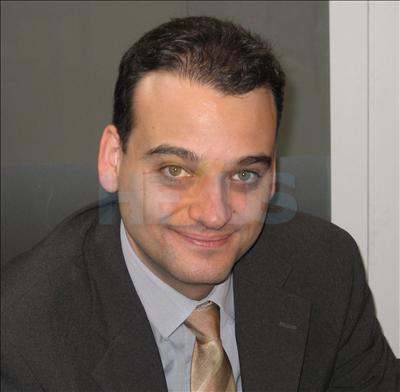 Reuter - singular and also no relation presumably - told us that distributors are flocking back to CeBIT, primarily because of its dedicated reseller zone.

He did add, however, that it does seem to be primarily domestic action, where previously it was more global. He was also honest enough to announce that CRN is partnering Deutche Messe in arranging Planet Reseller.

Apparently 'Green IT' is the big theme this year, as demonstrated by the presence of none other than Angela Merkel, Nicolas Sarkosy, Jose Manuel Barroso and the one and only Steve Ballmer at the CeBIT opening extravaganza - to which HEXUS.channel was inexplicably not invited.

Apparently IT-related green stuff was one of many themes keeping guests riveted to their seats at this ourpouring of Eurocratic bonhomie.

Funny that Ballmer should be found hanging out with the Euro posse all of a sudden. We wonder what brought that on.