Shiny silicon
GlobalFoundries is having its first major public outing at COMPUTEX 2009 since the closure of its spin-off from AMD in March, and it's brought lots of shiny silicon with it to celebrate.
HEXUS was shown some early examples of not only 32nm but 28nm silicon by GlobalFoundries VP of manufacturing systems, Tom Sonderman. But the real glint in his eye came with the announcement that Istanbul - AMD's 45nm six core server CPU, was delivered a full quarter earlier than originally planned.
Sonderman's glee echoes that of AMD in a recent conference call launching Istanbul. AMD is claiming many things on behalf of it, such as generational leaps in performance and efficiency that are reminiscent of Intel's recent Xeon 5500 series launch.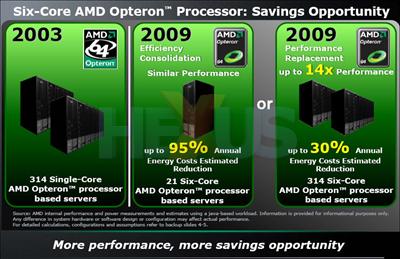 But neither company can resist the sheer symbolism that the achievement of producing Istanbul ahead of schedule offers, and seem inclined to shout it from the rooftops. However, they will be hoping terms like "flawless execution" don't come back to haunt them.