Looking ahead
Microsoft held its worldwide partner conference in New Orleans earlier this month. HEXUS.channel was unable to attend in person, so we spoke to UK director of partner strategy and programmes at Microsoft, Clare Barclay (pictured), to get her view on how it went.
"It was quite an upbeat event in terms of feedback from partners," said Barclay. "They see the launch of Windows 7 as a good opportunity for them to go back and have conversations with customers. Many customers are now on fairly old technology."
Barclay referred to a recent IDC study, which concluded that for every dollar Microsoft makes from Windows 7 sales, the ecosystem around it will make many more.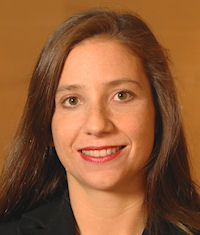 The Biggest single announcement was a new partner network. "We wanted to make sure we evolve the way we interact with partners, to make sure we're up to date," said Barclay. "Customers are looking for money-saving technologies and partners want to make sure they're on top of the latest ones on offer."
Microsoft will now be asking partners to subdivide themselves according to their own competencies. They can select more than one, and grade themselves as entry, competency or advanced competency in the skill area. Barclay stressed that the transition to this scheme will take place over 18 months, so there's no need for partners to panic.