More war in store?
The only thing to do after you've spoken to the main channel marketing guy for Europe is to go global.

So HEXUS.channel tracked down AMD's overall channel boss at CeBIT 2008 and asked him what his priorities are for AMD's channel strategy this year.

"Our biggest aim can be summed up by saying we want to synchronise the solution at the system builder," said DiFranco. "It's not easy enough to build an AMD system right now."

That might seem like a surprising admission, but it is typical of the mea culpa approach AMD has taken to improving its channel relationships after a rocky 2007.

"You should be able to get parts more easily," he continued. "The channel is very fragmented, but the point at which it all aggregates is at the system builder level."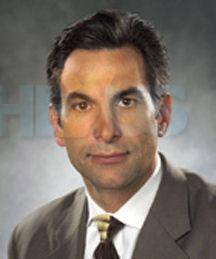 In other words, by focusing on making it as easy as possible for system builders to get hold of AMD kit and support, DiFranco hopes to remedy any supply and communication problems ocurring in other parts of the channel.

DiFranco indicated that he was aware that many smaller channel players are diversifying their activity to incorporate more SMB business.

"The desktop is still the backbone of the SMB market and the refresh cycle means that a lot of companies are upgrading around now," he said.

"But we're also trying to answer the question: 'why should an SMB ask for an AMD-based notebook. We've identified a need to communicate better with B2B resellers."

DiFranco also indicated that AMD is working on a dedicated B2B platform, but was unable to comment further on it for now. He did stress that AMD "needs to overcome 30 years of wintel", however.