FIRST LOOK - RAPTOR-GAMING K1- gaming keyboard



Yesterday we brought you pictures of RAPTOR-GAMING's M2 mouse, and today they showed us that a customisable mouse isn't enough for them and gave Team HEXUS a look at another new product from their labs.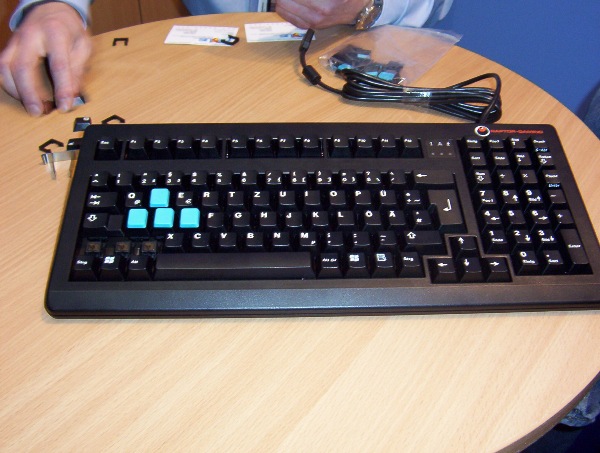 The K1 keyboard has been designed with gamers in mind and as such is loosely based on a Cherry keyboard, long held in high regard for its' clear and positive key action. As with the M2, RAPTOR-GAMING have taken a long hard look at gamers' needs and then worked from there.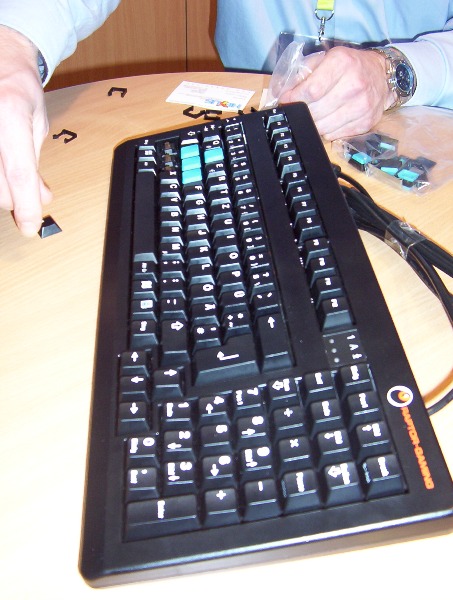 The K1 is easily adjustable to your needs using a simple tool to remove any key you like and replace it with one of the eight fluorescent topped keys supplied, very handy in a darkened LAN hall and it saves worrying about breaking keys trying to prise them off and then pinging the damn things across the floor.




But the cleverness doesn't just stop with a key-removal tool. One of the biggest pains in any game is accidentally hitting the windows key and dropping yourself back to the desktop, or crashing the game if Alt-tabbing isn't supported. In the past I've just prised off the key and hoped for the best, but not any more.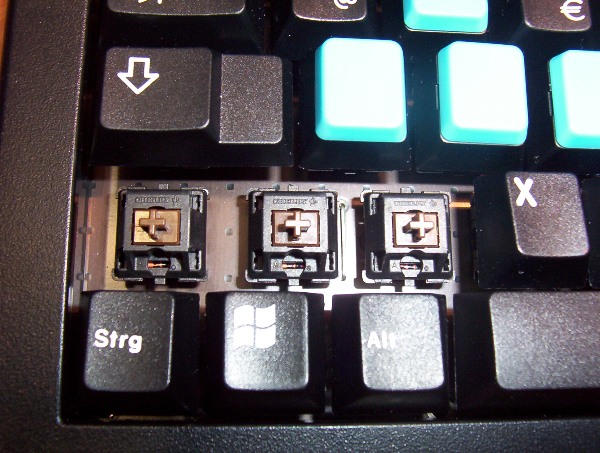 RAPTOR-GAMING have developed a unique key-lock system which prevents any key you choose from being pressed. All you do is insert a small clip under the key and it's done. When you're done gaming and you need the key again, simply lift it off and remove the clip.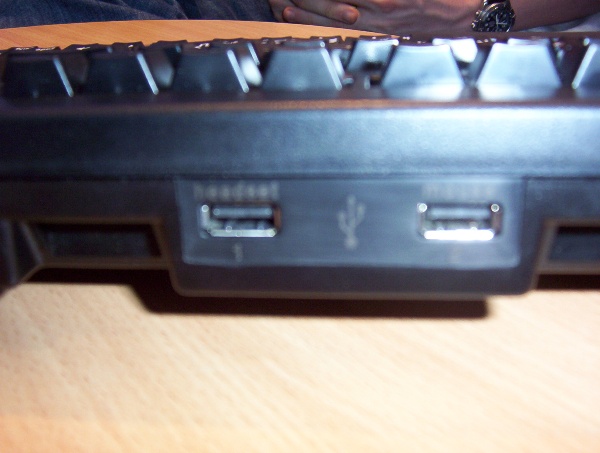 Also thrown in are two USB ports labelled up for a headset and mouse, so the M2 can sit happily alongside the K1… all we need now is for RAPTOR-GAMING to bring out a set of headphones, call them the H1 and we'll have the full set.